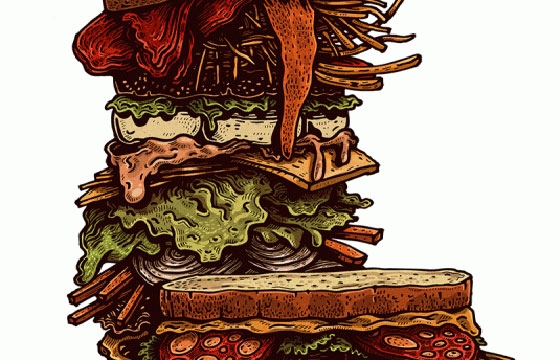 Illustration // Saturday, January 18, 2014
Jorge Tabanera gained a Bachelor of Fine Arts from the Complutense University of Madrid, specializing in "Image Arts" before dipping into the field of fine art. 'I have participated in over 60 solo and group exhibitions.' he states, explaining this series of 'Eat Illustrations' were made for a personal project for the purpose of screenprinting posters and apparel.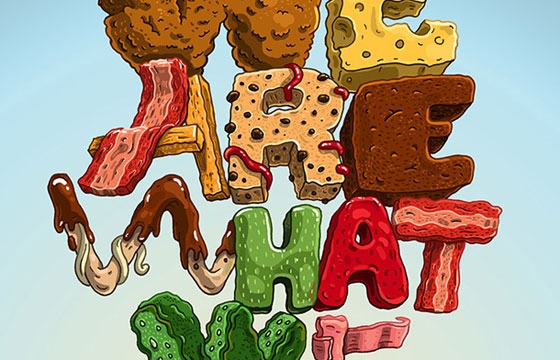 Illustration // Monday, November 04, 2013
Jorge Tabanera Redondo is an illustrator, creative director and art director in Madrid, Spain with a strong adoration for rendering text and food. His delicious examples of stacks of snacks emphasize exactly that which he is drawing about, edibles.