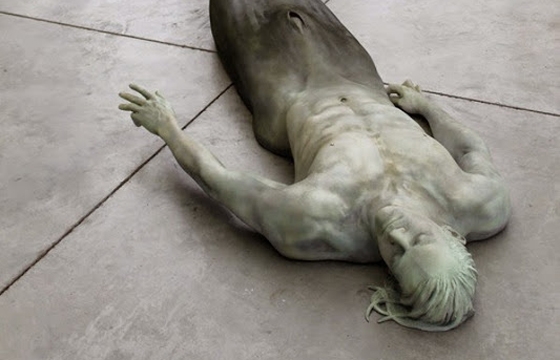 Juxtapoz // Friday, August 15, 2014
Well, these are disturbing. In a good way. We came across the sculpture works of Cameron Stalheim this morning, and they are quite intense and grotesque. Cameron says of his work, " I am interested in fantasy, reality and the objectification that happens in between." Most of these pieces are made from plastics, foams, steel, and acrylic.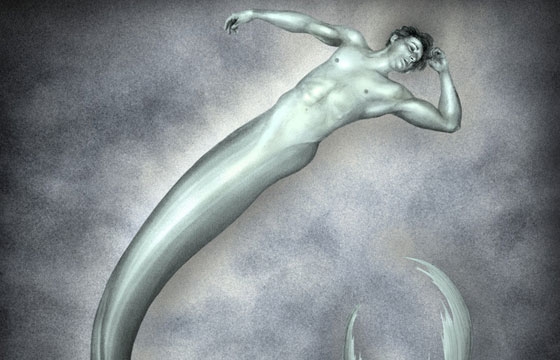 Erotica // Friday, November 22, 2013
Cameron Stalheim is embarking on an ambitious project that aims to realize a monumental work of sculpture for his MFA graduating thesis at the Maryland Institute College of Art. He intends to create a massive, thirty-foot long merman and has enlisted adult film star Colby Keller to model for the life cast that will become the base for the sculpture. Using skin-safe silicone, a three-dimensional replica of Colby's body will be made and cast into plastic. The cast will then be transformed into a merman, lying serpentine in the middle of the gallery floor.