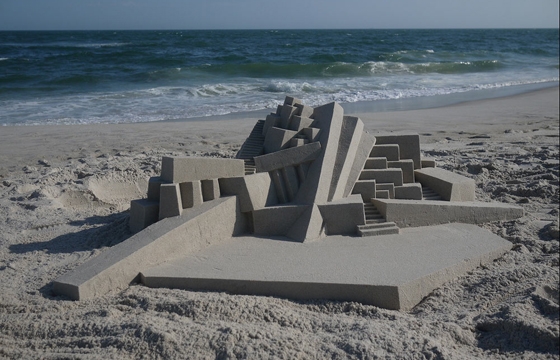 Juxtapoz // Wednesday, March 11, 2015
Calvin Seibert, aka Box Builder, creates these cool and crisp architectural studies of archetypal urban planning, exploring classic forms, cubism, brutalism, mid-eastern mosaic forms and abstract mosaic forms, all just with a few simple tools and some sand!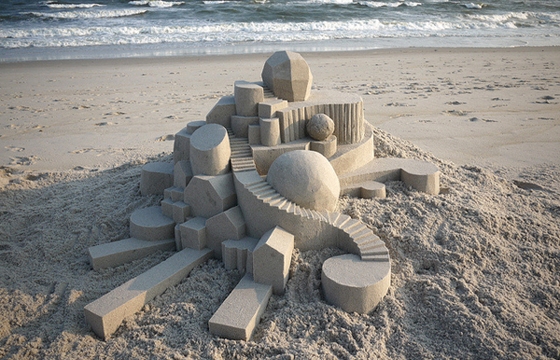 Street Art // Friday, March 22, 2013
Calvin Seibert has being occupying his time at the beach and creating sand castles out of various 3D geometric shapes. Some resemble architectural buildings or futuristic cities. He's been documenting them all, obviously due to their temporary existence.