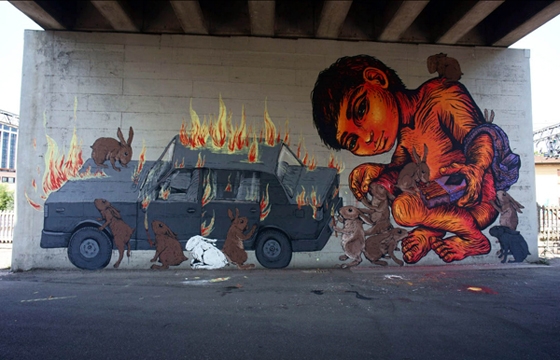 Street Art // Tuesday, July 23, 2013
Last week, Ericailcane and Bastardilla combined efforts painting a large wall for the Icone5.9 Festival in Modeni, Italy. The two varying styles of each of these artists complement and blend well with each other, creating a very natural-looking collaboration. Their new mural shows Ericailcane's menacing bunnies burning a car with the help of a matchbox held by Bastardilla's bright orange-red character.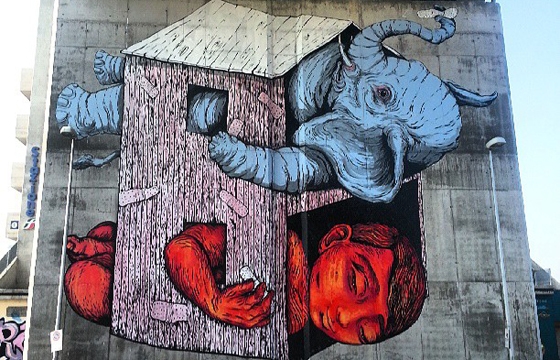 Street Art // Tuesday, July 16, 2013
In collaboration with the Icone Festival in Camposanto, Italy, EricailCane and Bastardilla, combined efforts painting this large new piece using nothing but rollers. An elephant and a human can be seen lying in a house with Band-Aids on the façade, referencing last year's earthquake in the region.