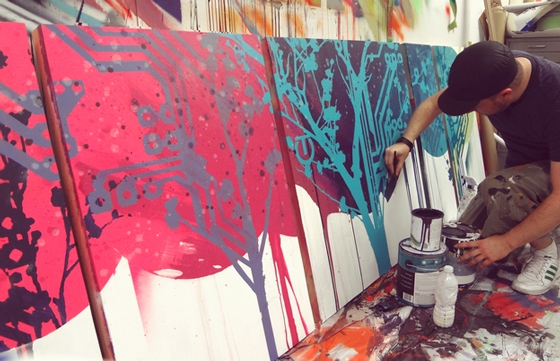 Juxtapoz // Friday, April 17, 2015
Celebrating 10 years of collaboration, Florida-based artists Bask & Tes One revisit their seminal Pound and a Bear Hug exhibition at CASS Contemporary in Tampa, FL with an all new collection of paintings, prints and installations.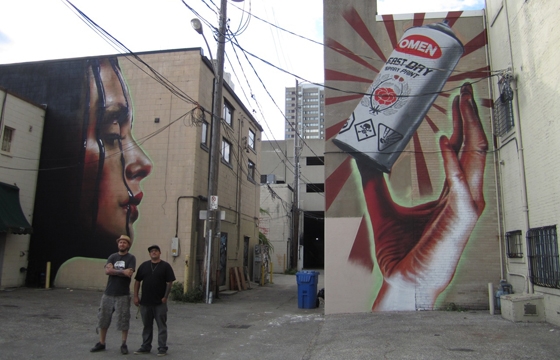 Street Art // Wednesday, August 21, 2013
"Free 4 All Walls" in Windsor, Canada is a project aimed at utilizing vacant space in Windsor for large-scale murals and art installations, transforming previously unused space into more vibrant and engaging environments. Artists involved in this ongoing project include Nychos, Bask, Ben Frost, Denial, Omen, Elicser, Xray, Buff Monster, High 5, Persue, Nekoes, Above, and several others yet to be confirmed. Here we sample some of the murals by Denial and others that have been completed thus far. Watch a timelapse after the jump!