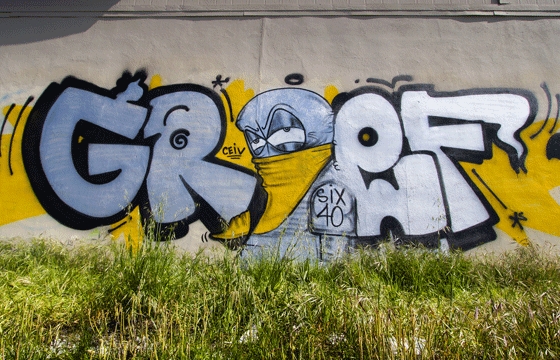 Graffiti // Friday, April 18, 2014
Logo painted one of his bandana-covered characters to replace Grief's "I" on this wall in Oakland.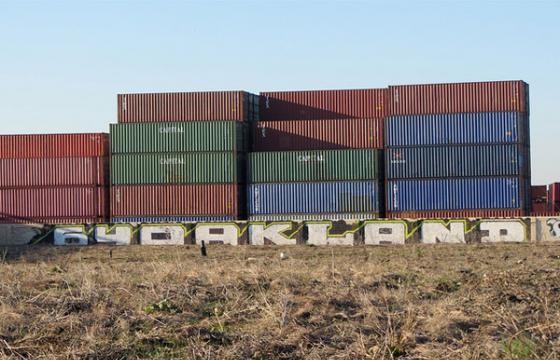 Graffiti // Thursday, January 05, 2012
640 crew shows their love for the city of Oakland.  A major West Coast port city, containers are frequently shuffling around in the streets and making great backdrops for photos.