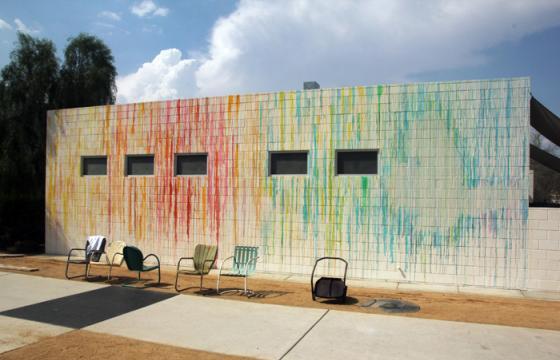 Juxtapoz // Monday, August 20, 2012
As we have noted and posted about all weekend, this weekend the Juxtapoz team heading down to Palm Springs for our kick-off collaboration with Ace Hotel to have artists paint the Commune Wall at the PS property. First to start off was Los Angeles-based Sage Vaughn, who joined us in the desert for art, music, and pooling. If that is a word.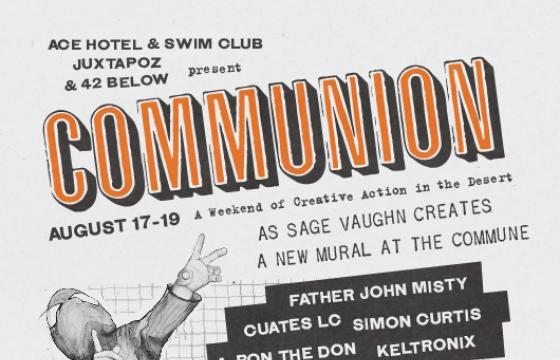 Juxtapoz // Thursday, August 16, 2012
We are very excited to announce our collaboration with the Ace Hotel, 42 Below, and of course, LA-based artist Sage Vaughn, as we kick-off a mural program this weekend, August 17-19 in Palm Springs, California. If you want to come out to the desert, we have Sage painting, and a ton of music including Father John Misty, Cuates LC, Simon Curtis, A-Ron the Don, Keltronics, and Sam James Velde.