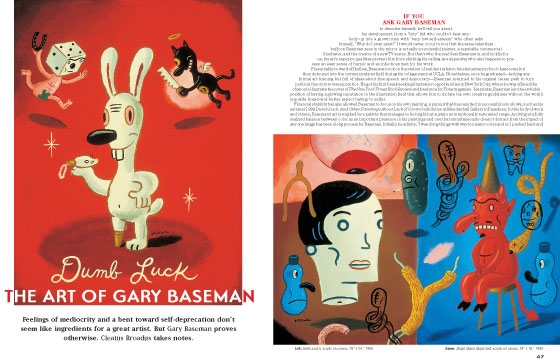 Vault // Wednesday, April 24, 2013
As we showed you earlier on the site today, Los Angeles-based Gary Baseman will be opening his first solo musuem survey this week at Skirball Cultural Center. In conjunction with the opening and our 10+ years of covering Gary's work in the magazine, we look back on a classic article we had in the Jan/Feb 2001issue, #30, where Cleatus Broadus (yep, things were silly in 2001) catches up the "Dumb Luck" of Baseman. Congrats Gary on the museum show....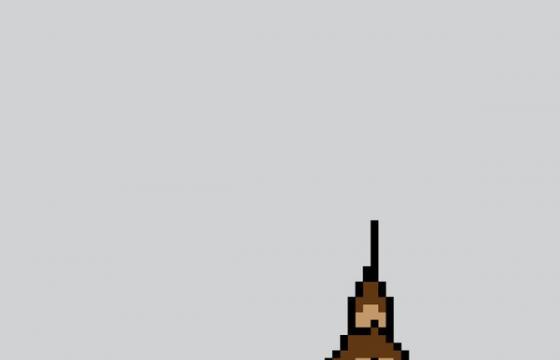 Juxtapoz // Wednesday, March 28, 2012
As evidence by Nintendo and Super Mario Bros, any bit of information can be processed through 8-bit graphics and be highly legible. It worked for Zelda, Mike Tyson, and Bases Loaded, and now it works for Hollywood, thanks to this 8-bit movie poster project by Eric Palmer. Jurassic Park, Star Wars, Harry Potter, Kill Bill, all here. And you can order a print for yourself on Palmer's Behance profile.