Image Gallery
Video and photos: Know Hope "The Abstract And The Very Real"
Street Art // Sunday, 01 Sep 2013
1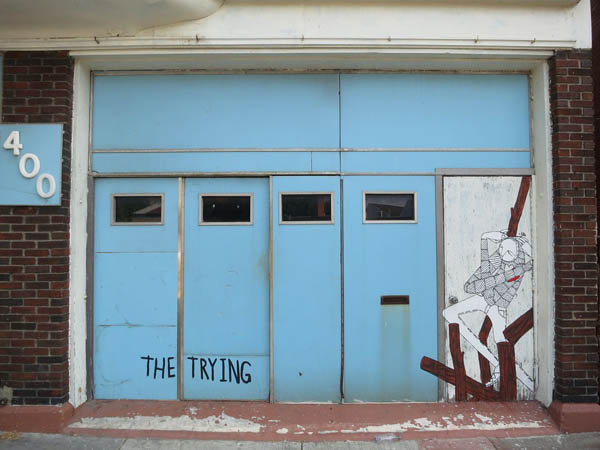 This past month has been a busy one for Tel Aviv-based artist, Know Hope, who opened his exhibition "The Abstract and The Very Unreal" at Lazarides Rathbone Gallery in London. After his well received opening the artist visited the U.S., painting a number of new public pieces. We saw in person the thoughful provoking work he created in Atlanta for Living Walls. The artist later went on to paint several more walls for Wall Therapy in Rochester which we have pictures of right here. Also included is a video that gives some insight into the ideas, thoughts and inspirations for his exhibition at Lazarides.
See more of Know Hope's work