New Hyuro Mural in Besancon, France.
Street Art // Wednesday, 05 Sep 2012
1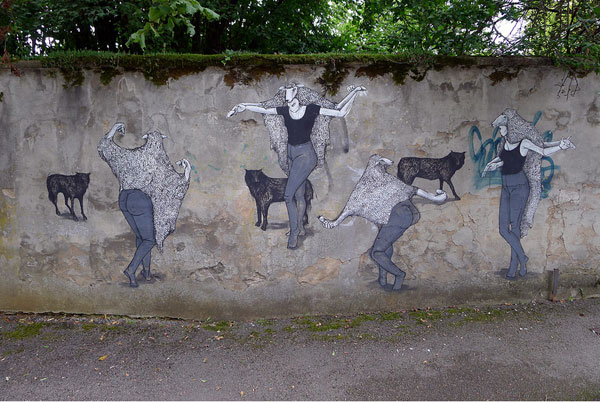 After painting a controversial wall in Atlanta that courted international media attention, Hyuro is in Bencason, France participating in the Bien Urbain Festival.  The artist painted an old dilapidated wall, showing four women covered in sheepskin, performing ritualistic dancing around three wolves.