Two New JR Walls in Downtown Los Angeles
Street Art // Monday, 21 Feb 2011
1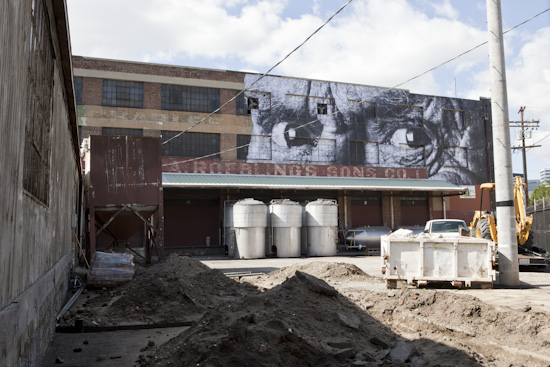 We ponder: Does anyone think that Lebron James took time out of his busy All-Star Weekend activities to watch
JR
put up some massive mural pieces? Both JR and LBJ were in downtown Los Angeles working on their respective projects, so the thought may have crossed the NBA guy's mind. We digress. Time to get serious.
As we mentioned last Friday
, JR is in Los Angeles, creating another chapter in his "Wrinkles of the City" wall project. He was in Venice earlier in the week, and these pieces were put on Angel City Brewery Wall (Traction and Alameda) and the MOCA Wall (Alameda Street b/w Temple and Fist Streets).
Follow JR's future walls in LA at the
LA Weekly.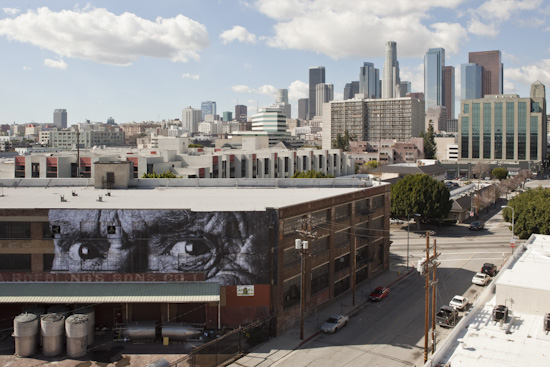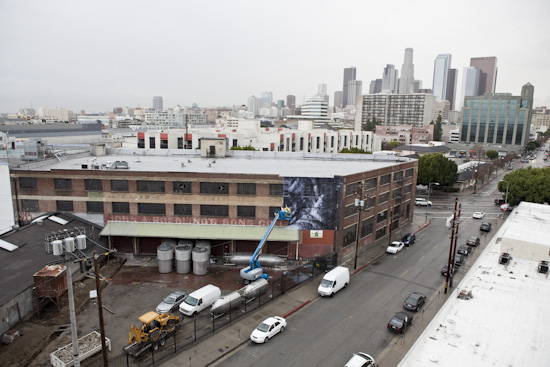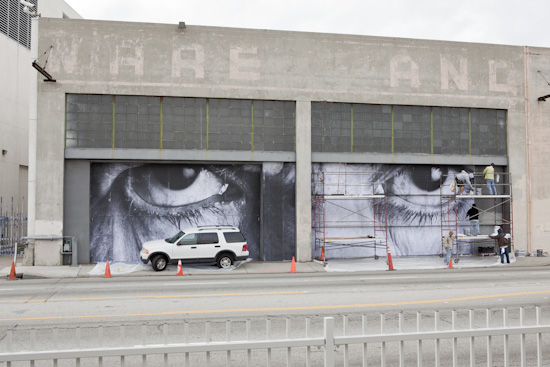 Photos by Shannon Cottrell of the LA WEEKLY.