The Year of Os Gemeos Continues—The Moulin Project
Street Art // Thursday, 30 Dec 2010
1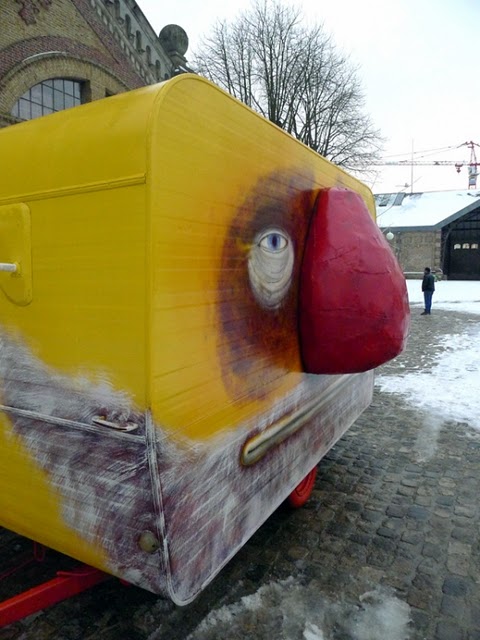 We have been speaking recently about artists who have had impactful years, and Brazilian twins Os Gemeos (
cover of Juxtapoz July 2010
) have been around the globe creating more and more conceptual environments for their work to exist in. The newest end of the year announcement from Gemeos is the Moulin Project, something they have participated in before but were more involved this year.
From Os Gemeos' site:
The Moulin is a unique project, in constant transformation and construction. With an infinity of projects, from construction to decoration of the rooms (done by different invited artists), paintings, installations, garden projects, Land Art, shows and private parties that happen every year… We were invited to participate in this project in 2007, when we painted the façade of the Wattermill and made an installation in side of the tower…

Now we have a new challenge,  to transform an old trailer into "Slava's head". This work will be part of a project called "Dépayz'arts" which will be hedl between 27 and 31st of december 2010, with some of the best theater, dance, music, installation and street theatre groups.

More information at
http://www.depayzarts.com/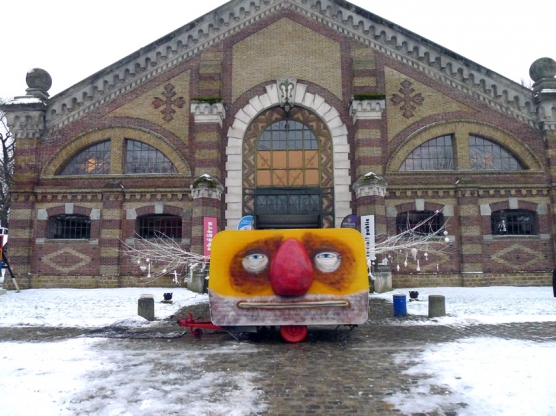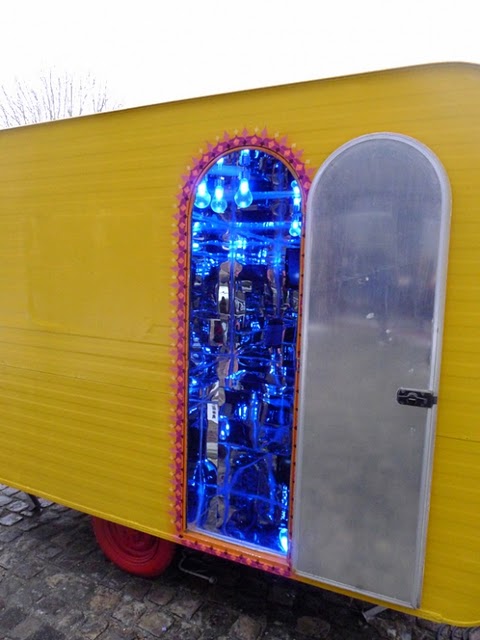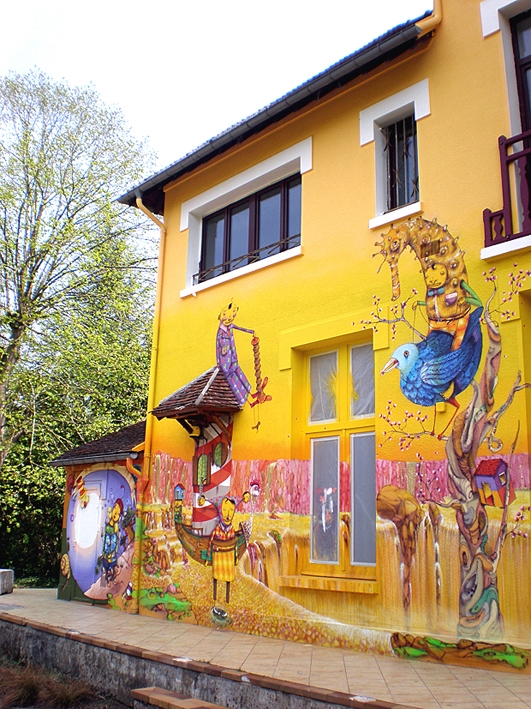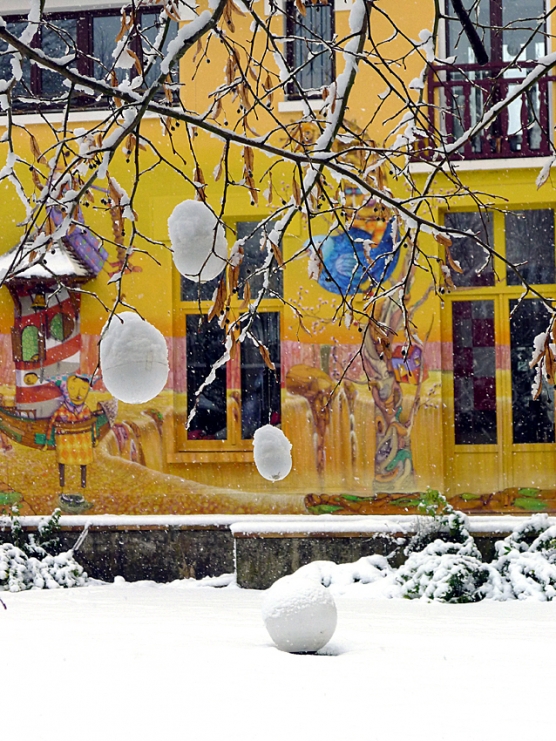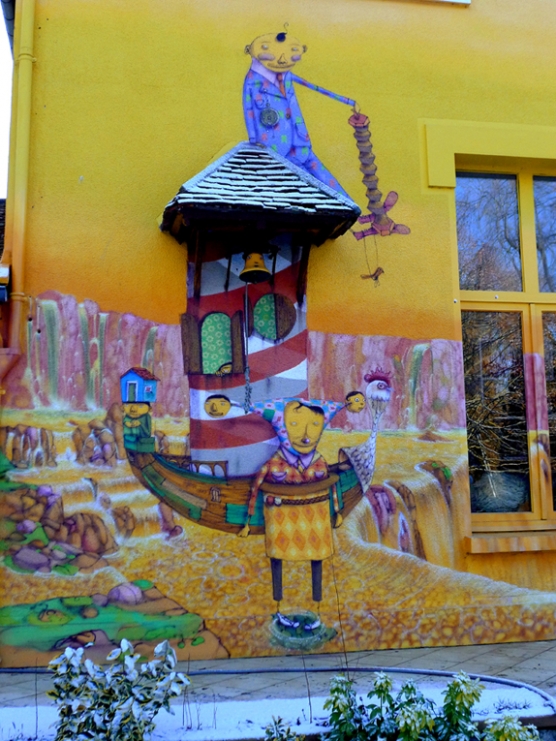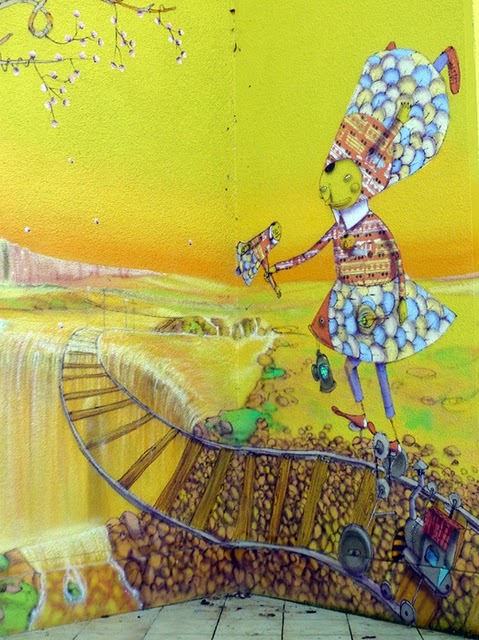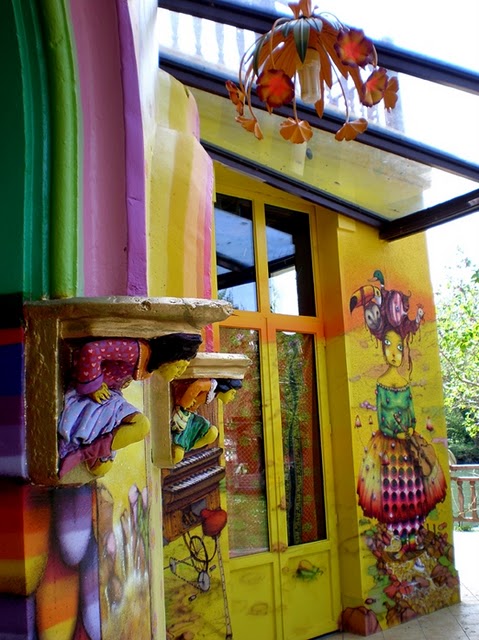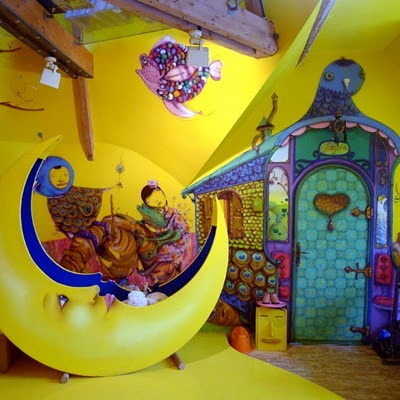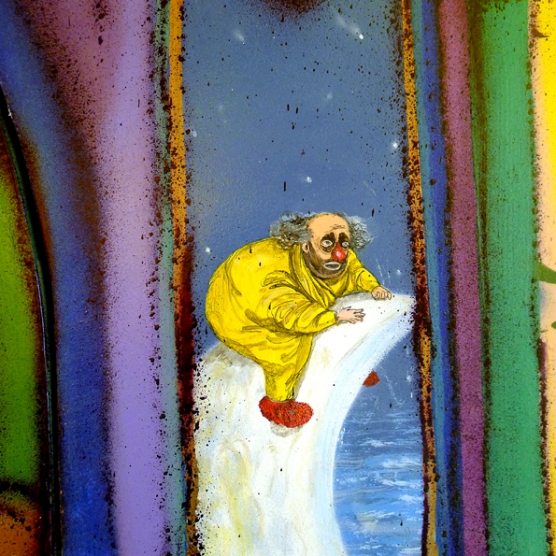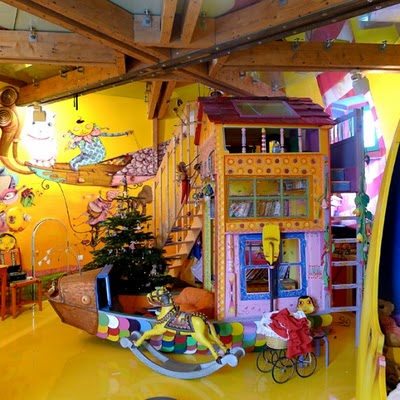 All pictures
Osgemeos®
.