The Sneak Peek—Our February 2011 Juxtapoz Cover with ESCIF
Street Art // Friday, 07 Jan 2011
1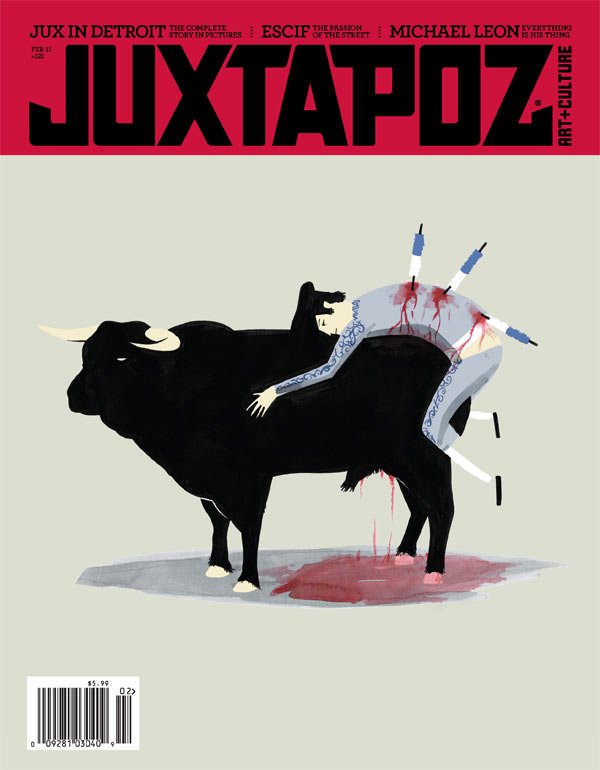 One of the artists we feel is making a great impact on the international art scene is Spanish artist Escif, and we present his work as the cover of our February 2011 Newsstand and Subscriber issues. The February issue also features a 26-page photo essay by Tod Seelie of the Juxtapoz 15th Anniversary Project that happened in Detroit this past October 2010.
Along with our Detroit essay (featuring Swoon, RETNA, Richard Colman, Ben Wolf, Saelee Oh, and Monica Canilao) and full interview with Escif, we feature the works of Michael Leon, Thais Beltrame, and Frank Kozik in February, plus show reviews from Basel 2010.
We will have a full preview in the coming weeks, but here is a few snippets from the February 2011 issue... #121 if you are counting at home.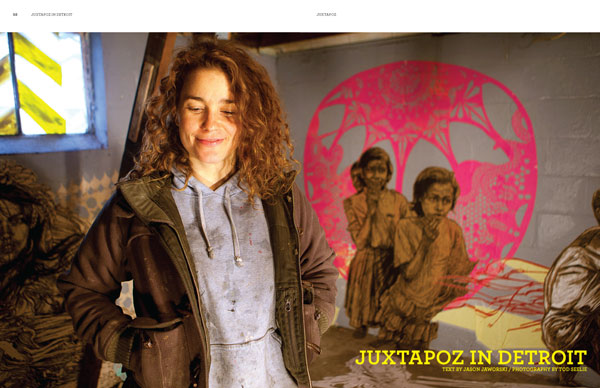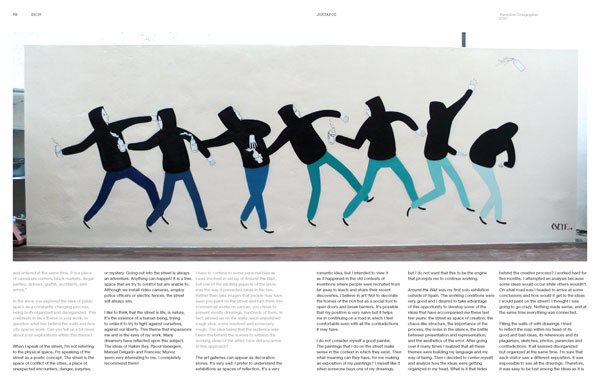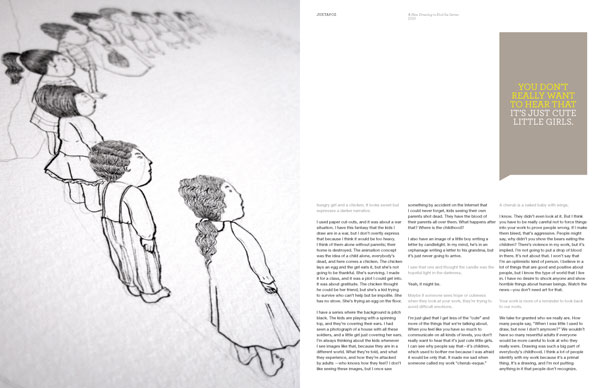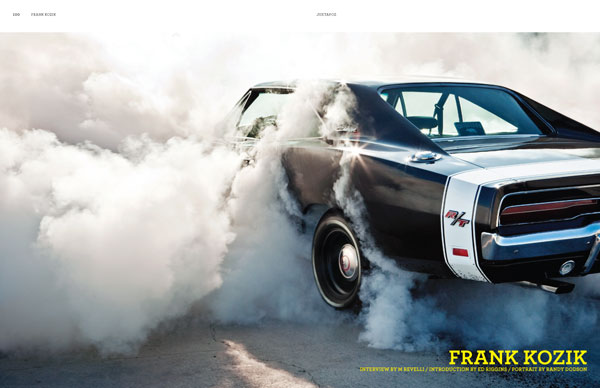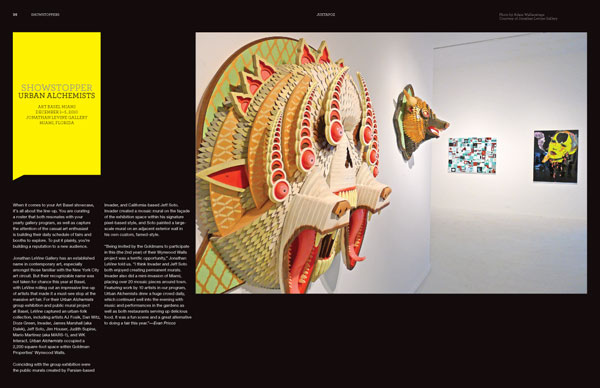 Go to our webstore and SUBSCRIBE.