The Oregon Trail as Street Art Sign
Street Art // Tuesday, 01 Mar 2011
1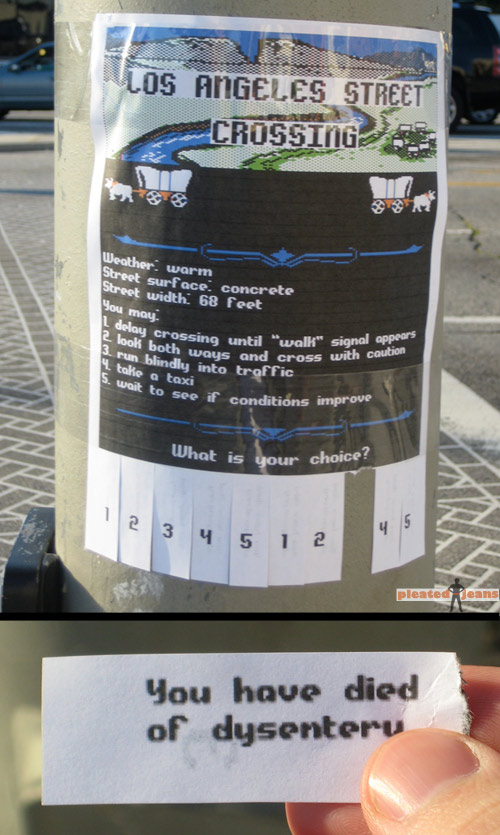 We don't know about you, but when you were in 3rd grade, and you had your once-a-week computer class, if Oregon Trail was the game you were going to play, you were excited. Not only did you get major Western USA History lessons in the process, but you learned all sort of great things, like dysentery and how many ox it takes to pull a wagon. Important stuff, iconic game.
Somebody, our new hero, created this
Oregon Trail inspired sign i
n Los Angeles, the "Los Angeles Street Crossing," where you have Oregon Trail-esque options upon which to cross the street. Bringing analog and youth back to the streets, nice one.