The Big Picture—An In-Depth look into Shepard Fairey and Mark Mothersbaugh's Collaborative Show
Street Art // Wednesday, 26 Jan 2011
1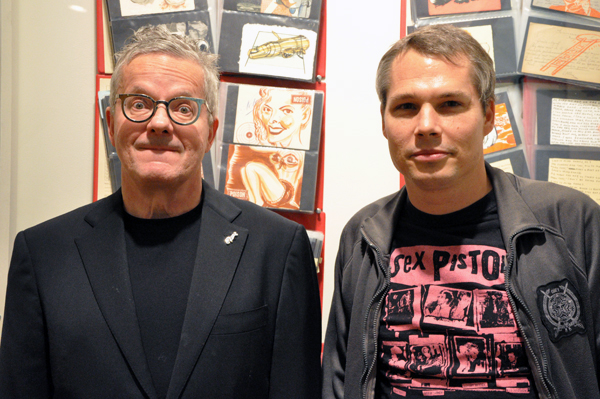 I
T'S THE BIG PICTURE
By Trina Calderon
Subliminal Projects Gallery just opened their newest show,
The Big Picture,
featuring both large and small work by Mark Mothersbaugh and Shepard Fairey.  The special collaboration is a reflection of their commitment to supporting The Art of Elysium, a non-profit that supports artists and provides relief for medically disabled and hospitalized children.  Founded in 1997, the organization showcases artists who volunteer their time to conduct workshops with kids fighting serious medical conditions.
Shepard Fairey was named the group's 2010 Art of Elysium Visionary, and this year he passed the torch to iconic artist and musician, Mark Mothersbaugh.  Both amazing and talented humans showcase both old and new works in this show.  Two tall vertical rows of red plastic binders are displayed with over 40 years of Mark's postcard art inside their archival sleeves.  He creates one every day and explained he owes this partly to his eyesight.  "I'm extremely myopic.  These glasses aren't exactly as thick as a coke bottle anymore, but still really extreme. It's like looking into a doorknob.  But that's the tradeoff so that I can have 20-20 vision instead of just a blur.  With the size of a postcard, I could hang onto the perspective.  I could draw.  First I did it because I was into mail art in the early 70's.  You could send something to Irene Dogmatic, sometimes people like Jasper Johns.  Then I realized it was a diary I was writing, so I started keeping them."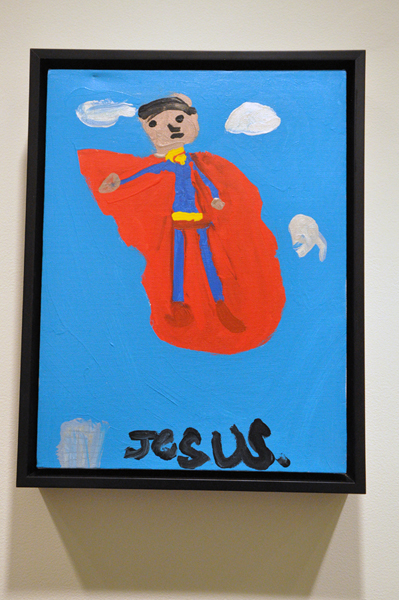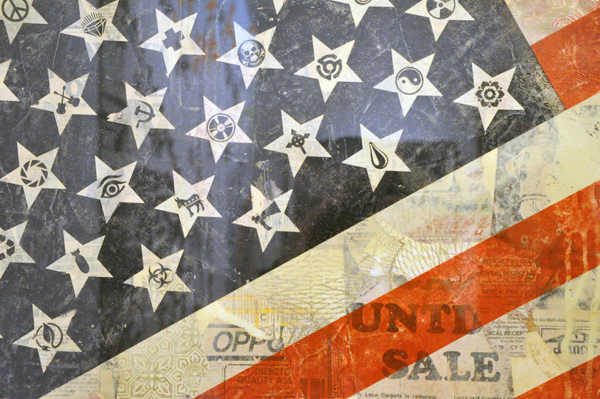 His simple yet detailed drawings are in pencil, pen, and marker.  Convenient means for a guy busy touring with Devo for many years.  Shepard chose to involve Mark with the Art of Elysium because he knew he already had what it takes to work with kids.  He's got plenty experience from doing art demos with kids on Yo Gabba Gabba and his many musical talents bring another discipline to the table.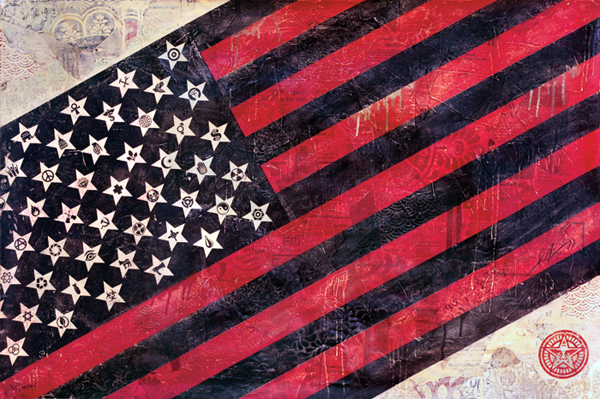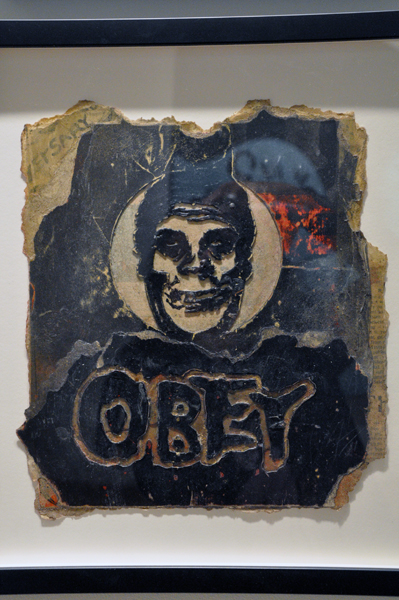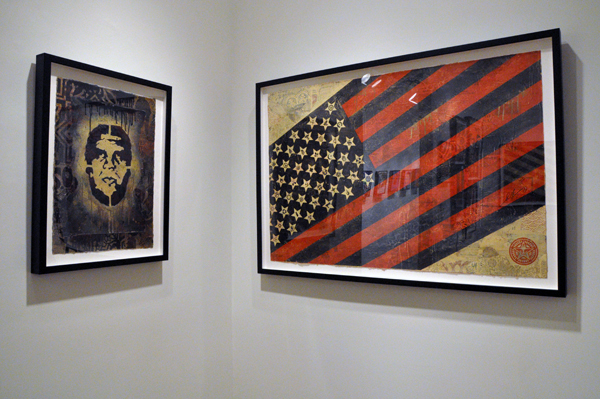 Mark's postcard art is the inspiration for his large paintings in the show.  This time he attributes ancient technology to his massive works.  "I never would paint this big, but there's a very simple process that's been available to artists for 500 years maybe, definitely since the Renaissance.  They used a prism, so that you could have a picture of a bouquet of flowers and it would project onto a piece of paper much larger.  So, I bought an overhead projector.  I could put my cards in, and they fit perfect.  Then there it was, I could draw big and the perspective stayed.  For me it's been a lot of fun painting these."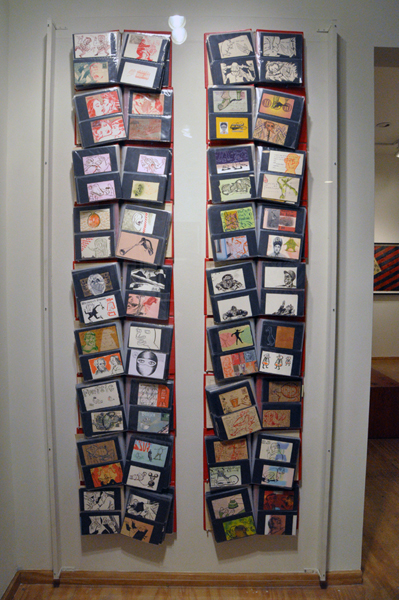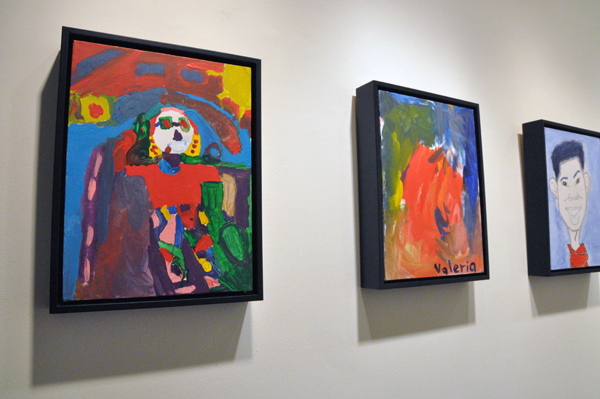 Shepard didn't have a lot of new work for the show because he's busy working on the MOCA Art in the Streets show (opening later this spring).  He does have some pretty darn cool old stencils (circa early 90's) on display in new collages, some of which will reshow in the MOCA exhibit.  "I really think its important for me to show my process, but also how my process has led to art objects I make now and a really direct way to do that is to retire some of these old stencils and glue 'em down with collage.  They have a really worn in used look that's authentic because they've been used, but also I think it's beautiful as an art object in a painterly way as well."  
His Flag pieces are newer work, though.  In the same way fellow street artist, Saber has been exploring the American flag image, Shepard also uses the symbol to tell his own story (
check out the wall they did together in LA
).  "There's the influence of Jasper Johns and his flag, but also in my work I'm dealing with a lot of contemporary issues in the United States.  All the different icons in the stars represent different good and bad things, different points of view saying that how the flag is defined is constantly in flux and its up to each American to participate in democracy by more than just voting but really trying to shape the country into what they see is best.  When it's just the corporations that are doing that, then they have the strongest voice.  I think hopefully it's a symbol of how there's a cumulative effect in how issues are being rendered."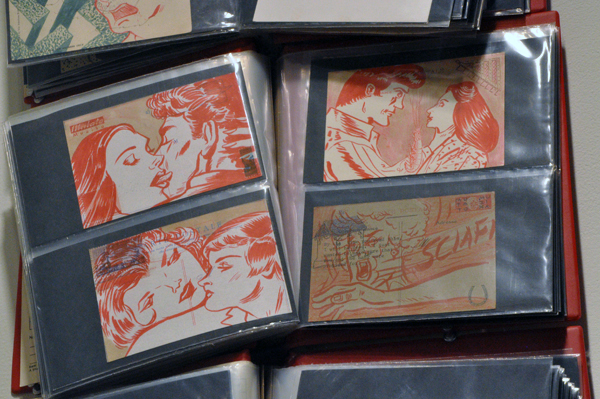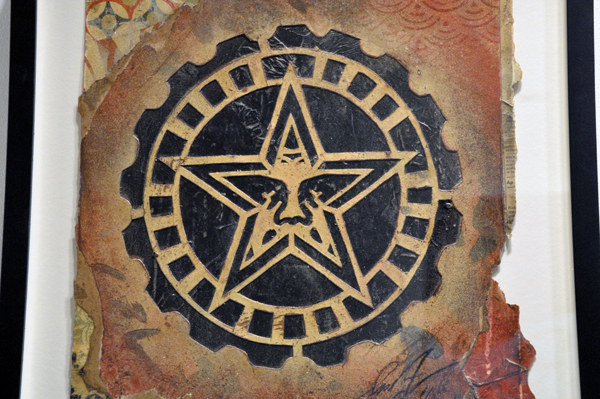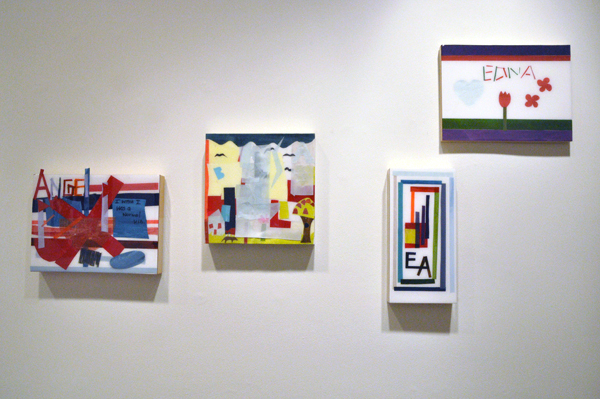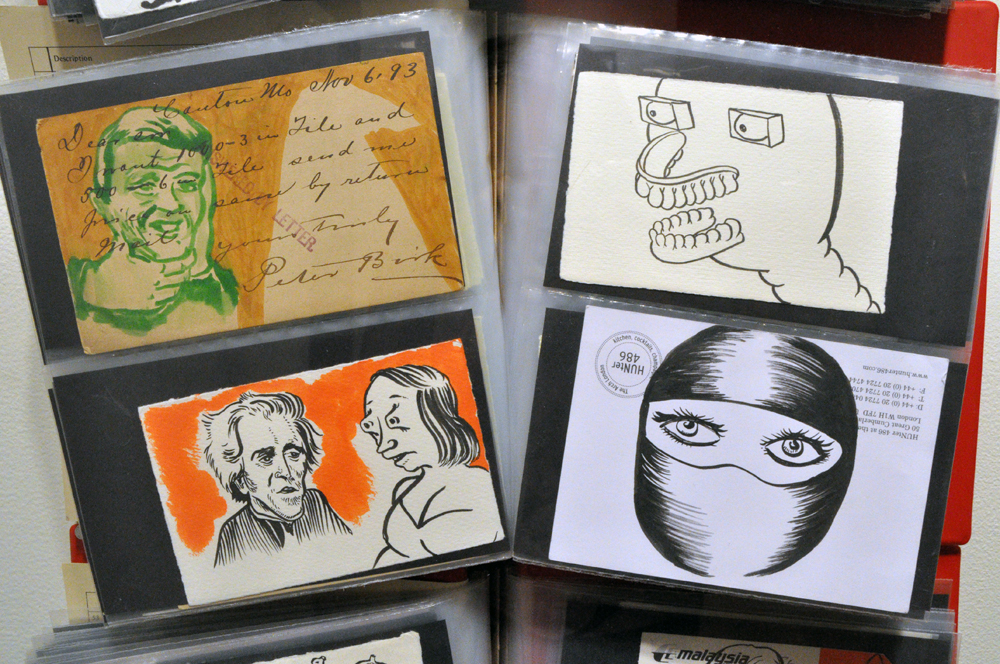 Shepard has been involved with the Art of Elysium for 5 years and believes the effect it has on the kids is pretty profound.  He champions art as the best therapy in the world and is pumped to have Mark Mothersbaugh involved in the cause.  Some of the kids' artwork is featured in the show as well and many of the pieces are really beautiful.  You can see how much love goes into the work and it's a good reminder of how valuable it all is.  The Big Picture is about this side of charity, something Shepard describes as "mixing creativity and compassion."  Ultimately, it's about giving.  Even Mark admitted, "I totally am empathetic with being an obsessed, totally focused tunnel vision artist because that's what I was for a long time in my life."  He attributes his change to his wife, who later convinced him they should adopt, another great act of kindness.  Shepard added, "If I could make a nice art piece that also serves a purpose, rather than just something that's an art piece but is purely decorative, there's no compromise there.  It's not like I made worse art but benefited a charity, and that's a trade off."
"There is no trade off."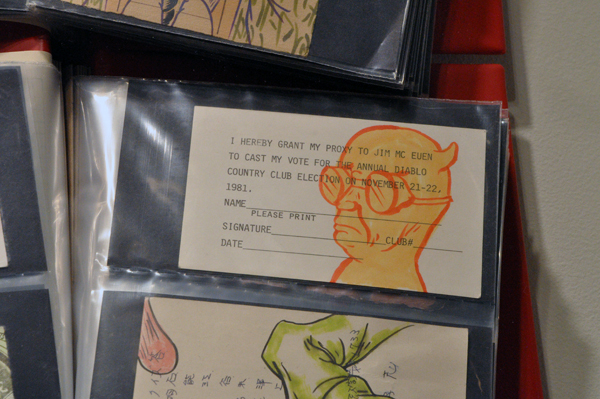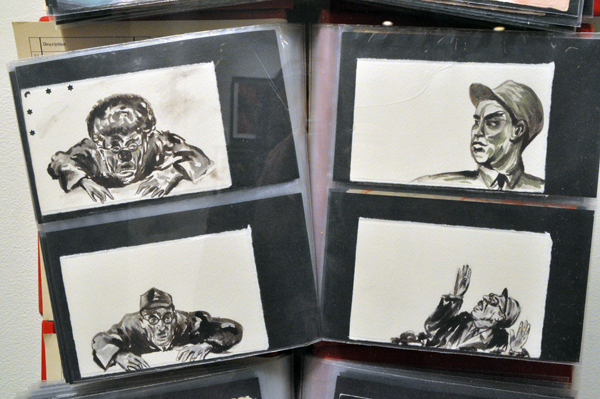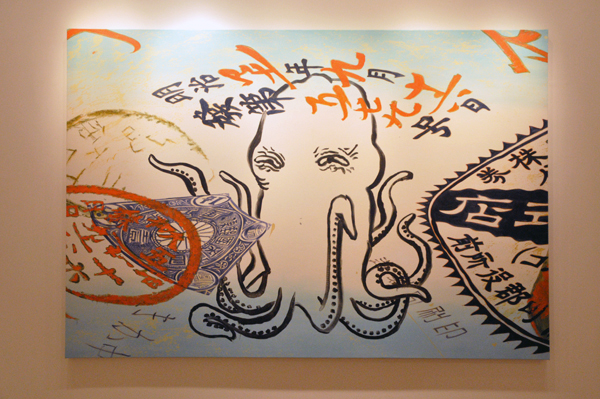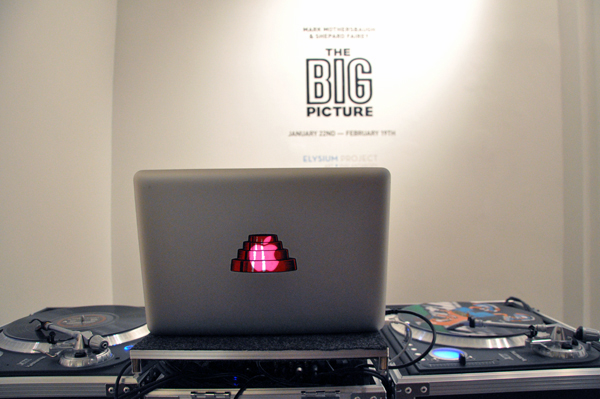 The Big Picture
Mark Mothersbaugh + Shepard Fairey
Subliminal Projects
Through February 19th