Swoon to build house in New Orleans
Street Art // Wednesday, 17 Nov 2010
1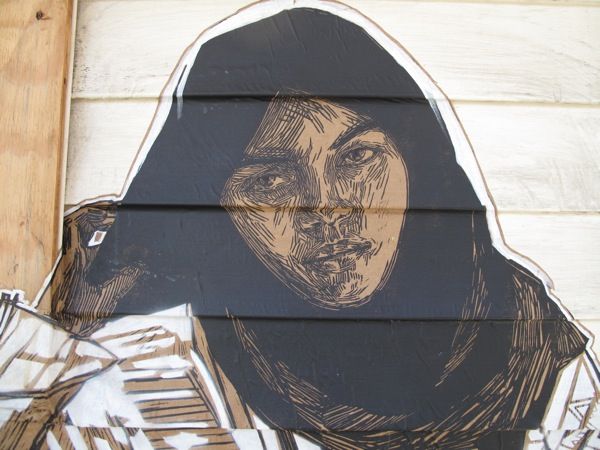 As you have read on Juxtapoz.com, we worked with acclaimed
artist Swoon in Detroit last month as part of our Juxtapoz x Power House Productions artist project
. She decorated and worked with Ben Wolf on one of the houses we bought and the results were fantastic.
Now, we just read that Swoon is planning to build a house in New Orleans, and not just any house, but a "towering pixie temple with a star-shaped floor plan, a zigzag wrap-around porch and pointy cupola, adorned with assorted dormers and flying filigree."
Invited by Delaney Martin (director of New Orleans Airlift, an organization that helps traveling artists), Swoon has spent six months working with kinetic artist Taylor Shepherd, architect Wayne Troyer to make this house a reality.
Watch the video below to see the progress and concept about Swoon's home in New Orleans.