Swoon releases 31 unique variants of "Zahra"
Street Art // Friday, 03 Dec 2010
1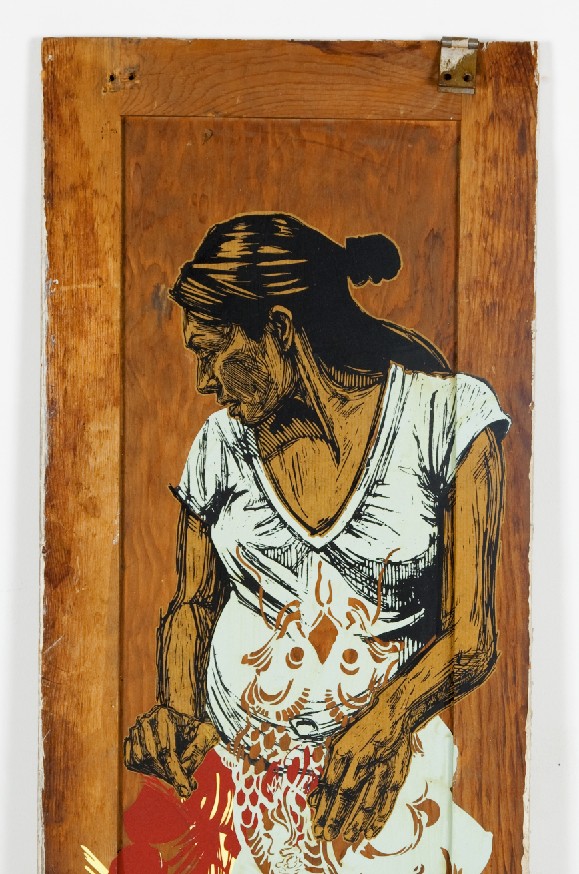 Yesterday afternoon,
Paper Monster
released 31 unique variants of Swoon's "Zahra" image that included works on found wood, fabric, cardboard and paper. Paper Monster mentioned that each piece was unique, and many were embellished with scraps and free-cut paper forms Swoon pulled from her travels and studio work.
As you already know,
Swoon spent time in Detroit for our artist project
, which we will be documenting further in a future issue of the magazine. But as we always have stayed in touch with Swoon's work, we wanted to post something about this new release.
The press release states, "To give you a little background, the project started out consisting of an edition of cut & dyed paper pieces designed to be layered on top of one another to create an assemblage print.  The initial idea was to chine-collé a series of 3 cut elements onto a heavy printing paper to create the central Zahra image.  As the project progressed and Swoon became more and more involved, we ended up handing her a stack of intricately cut japanese paper pieces to play around with and crossed our fingers they would stay in tact while she experimented."
Purchase information is here.
31 Unique Variants
Letterpress print on Yatsuo B25 Kraft Paper.
Relief print on Magnani Arturo stationary weight paper.
Assemblage on wood, paper, and fabric.
Detailed shots of some of the variants below: