Swoon for TEDxBrooklyn Talks
Street Art // Saturday, 22 Jan 2011
1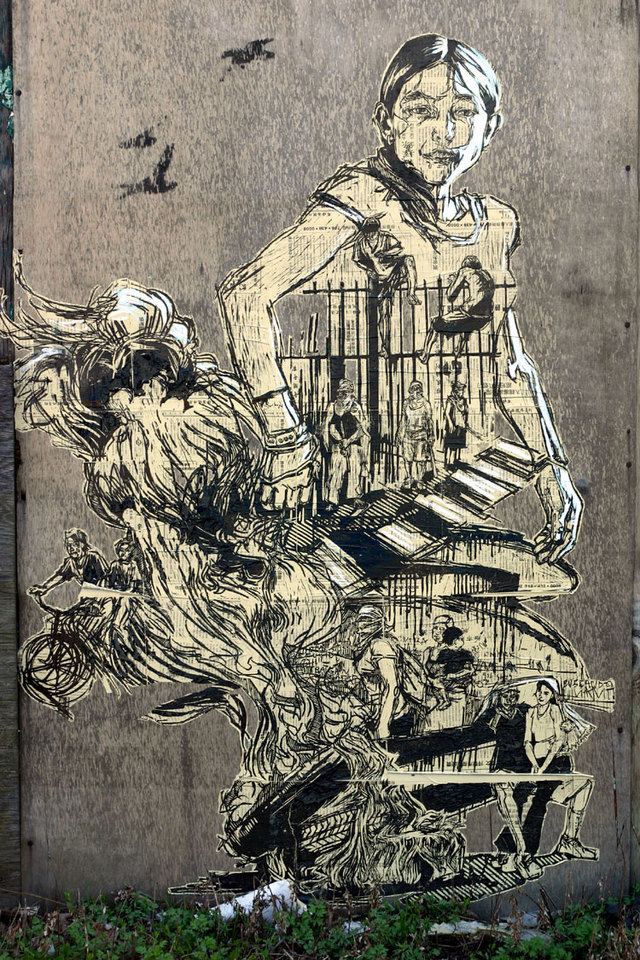 One of the great street, fine, and philanthropic artisits active today, Callie Curry, aka Swoon, has become synonymous with creating art on her own terms. This TEDxBrooklyn talk is very interesting and enlightening, in that Callie really reflects on the positive energy and impact afforded to her under the project and moniker she calls Swoon. This is really a great talk and we highly recommend spending some time watching it in full.
Read our interview on the Detroit project that we organized
, for which Swoon was a participating artist.