Street Art Communication 2010 Video
Street Art // Tuesday, 01 Feb 2011
1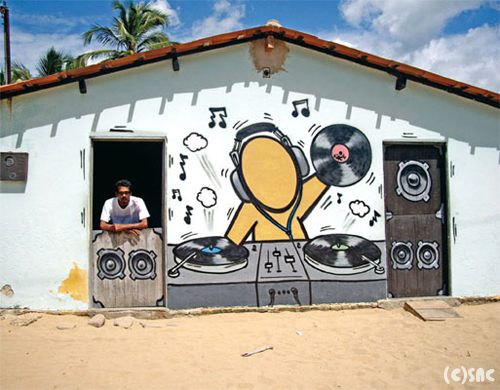 Street Art Communication
is an annual event that takes place in Slovakia,
presenting progressive street culture,
giving the community a unique chance
to meet with the world's
contemporary street and other visual
artists
, emphasizing the creative process. Reviewing the festival's 2010 activities and precursing the 2011 event, Street Art Communication just released a new video.
As we read on the SAC site, the Street Art Communication Festival which took place from 16-22 August 2010, consisted of over 30 large walls painted by more than 80 artists from 7 countries during 7 summer days in Košice, Slovakia.
SAC Team is non-profit organization, the project is sponsored by the Slovak goverment.


SAC is focusing on older complexes, school areas, post communist locations and damaged buildings,  changing it into large pieces of art, giving the area a new look. Our logo and title is related to co-operation and communication between artists, painting big walls together for 7 days in one area. Tourist and visitors will have a unique opportunity to discuss with the artists straight beside their work.


The project is inspired by the city and its streets, comes out from experiences with activities organized around the world. Leading case in organizing street art events came out of Berlin which is liberal and attractive for street artists. We hope that our trying will have sucess, so we can continue during next years creating a tradition.