Steinunn Thorarinsdottir "BORDERS"
Street Art // Tuesday, 19 Jul 2011
1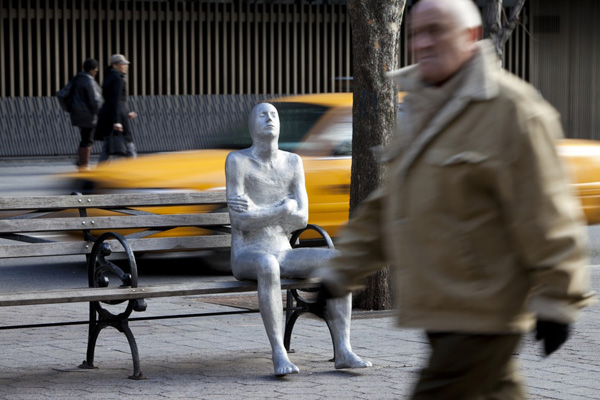 "BORDERS was created specifically for Dag Hammarskjöld Plaza and directly responds to the park's design and infrastructure, as well as the United Nations headquarters located at the eastern end of the park. Thórarinsdóttir's figures, standing along the main park corridor and seated on park benches, mirror each other in silent conversation and form unseen borders that visitors are welcome to cross—serving as ambassadors between sculptures. The exhibition addresses humanity and cultural diversity, an exceptionally appropriate theme for one of the most culturally and politically active sites in all of New York City."