Speaking of Blu, a new mural pops up in Rennes, France
Street Art // Thursday, 11 Nov 2010
1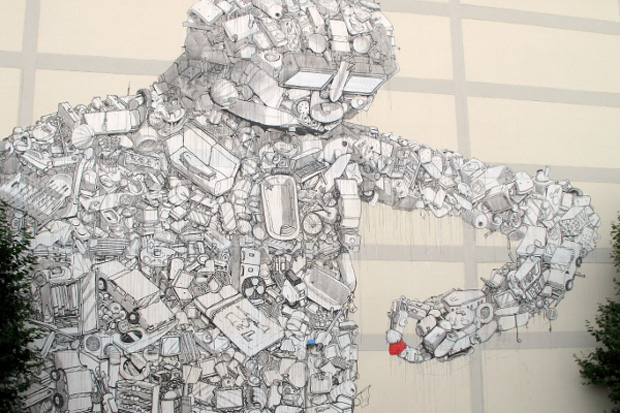 After spending an earlier post this morning endorsing Italian artist
Blu
as the leading force in a new wave of a street work, we just saw that he completed a new mural in Rennes, France.
Not to prove a point, but Blu is good. This piece is good. A little rumor birdie has mentioned that Blu may be heading to an area south of San Francisco by some miles to work on a piece for a big show. Rumor birdies, that's all.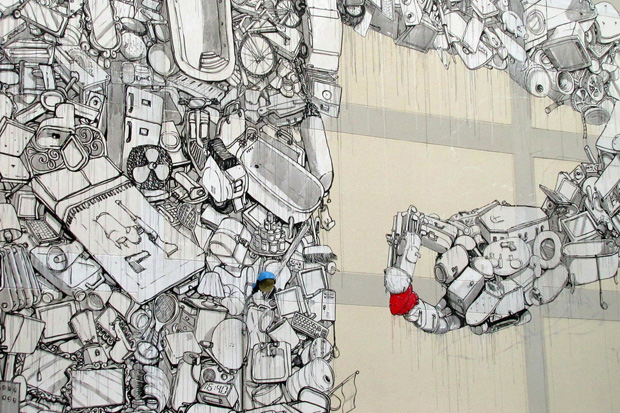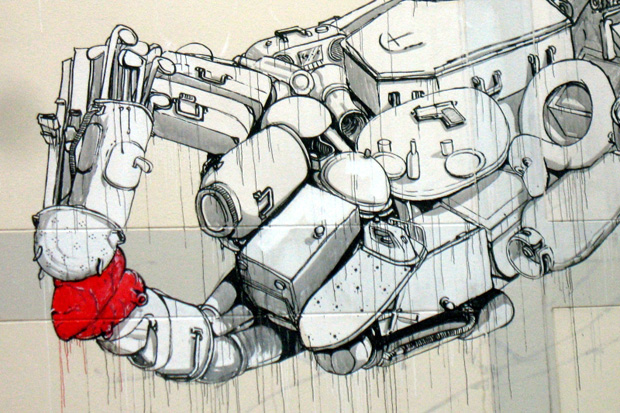 Thanks to Hypebeast for the images.