Shepard Fairey, CR Stecyk III, and Ed Templeton at MOCA's "Art In the Streets"
Street Art // Saturday, 16 Apr 2011
1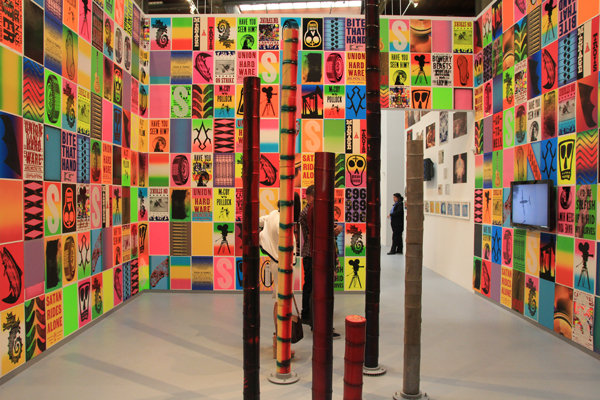 Another highlight from "Art In the Streets" were the facing exhibition spaces of CR Stecyk III and Shepard Fairey. Stecyk covered the entirety of his walls with his screenprint and handpainted posters, all the same sized and dizzingly arranged. Shepard opted for a clean set-up, with iconic pieces that span his entire career. And Ed Templeton's work looned in the background.
Stecyk's work, seen above and below, also featured his infamous "bamboo-like" steel poles that he was known (and is still known) to place like echoing monoliths around urban neighborhoods and the California desert.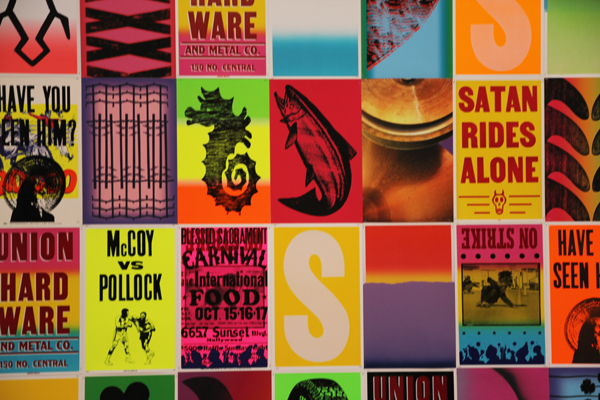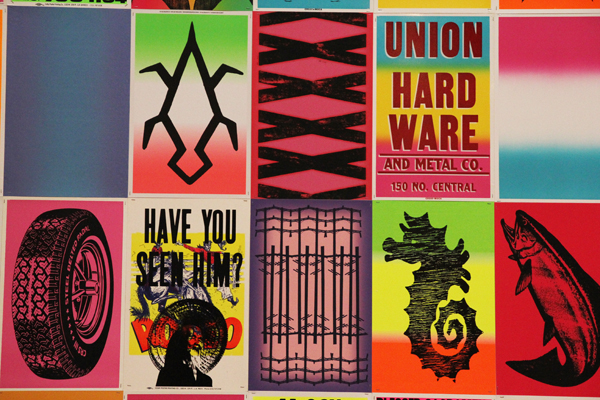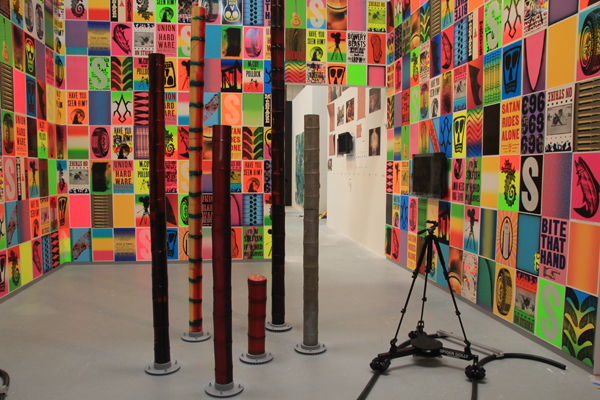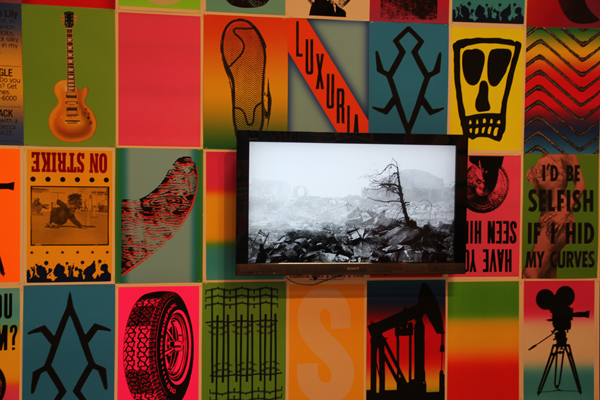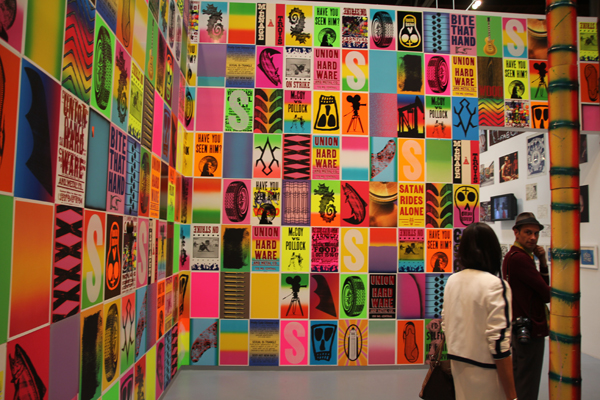 Stecyk, Eric Koston, Kevin Imamura from Nike SB hidden behind...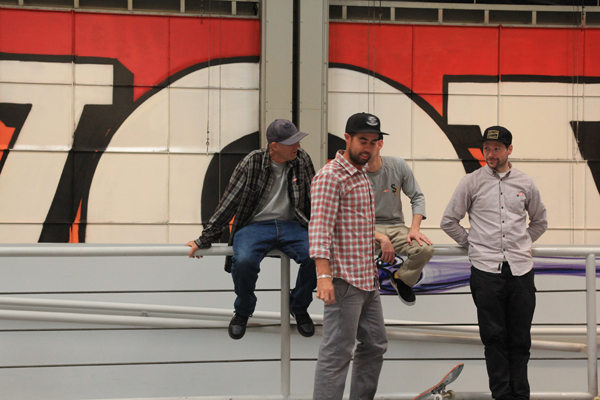 Onto Shepard Fairey's area, right across from CR's spot...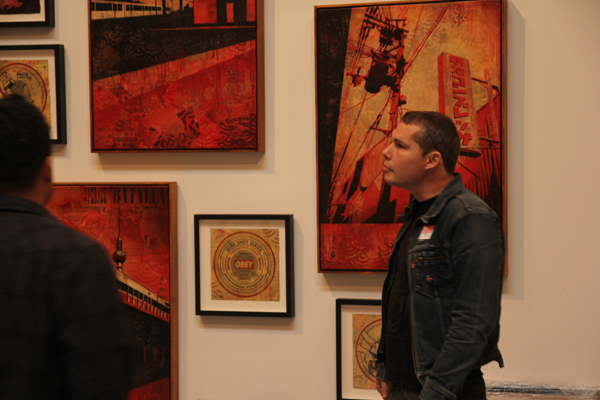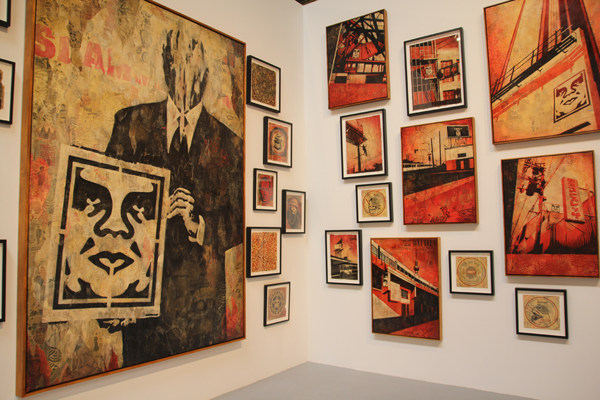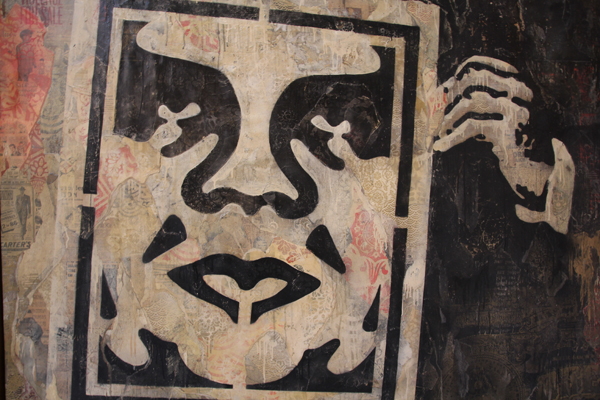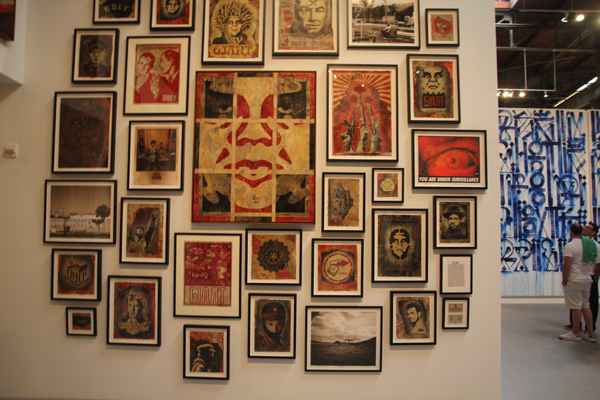 Marha Cooper... and then walking into...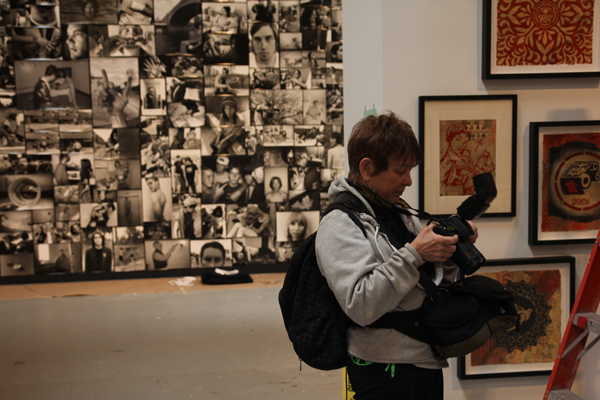 Ed Templeton's really great wall of moments captured...