Rammellzee at MOCA's "Art In the Streets"
Street Art // Friday, 15 Apr 2011
1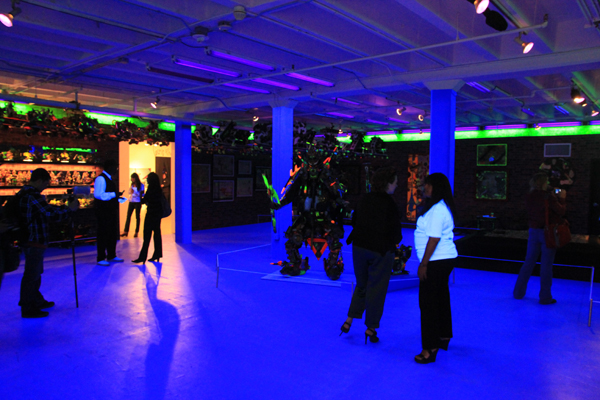 One of the best rooms at MOCA, and to us one of the most important, was the "experience" that was the Rammellzee installation. Having passed away last year, and being such a pivotal figure in hip-hop, graffiti, and experimental culture and art in general, his inclusion in the show, and to this capacity, was essential. We were just really honored to have Rammellzee in our Art In the Streets Issue this past April.
You got the whole black light experience, which made it hard to shoot photos and not annoy everyone with the flash, so use the imagination a bit. We walked through with Fab Five Freddy, which was pretty cool.
The installation had some of Rammellzee's costume figures, as well as what appeared to be his full alphabet. So much to see in here, and there was Rammellzee's music coming from all sides in the room. Hypnotizing, all and all.