"How To Sell A Banksy" Movie Trailer
Street Art // Thursday, 27 Jan 2011
1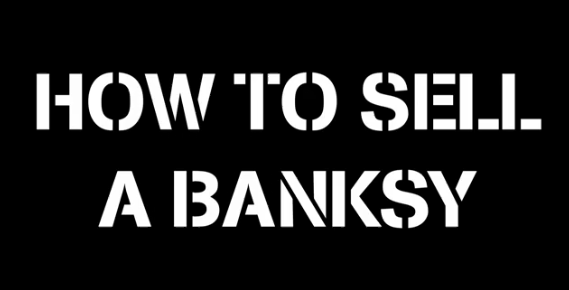 There is only one rule: There are no rules. That's entertainment. Everyone is an opportunist to some degree, and if you are the guy trying to sell a Banksy, you might as well make a documentary. And if you want to intellectualize it ""
HOW TO SELL A BANKSY
" raises questions of ownership, authentication and the true value of art itself," says the filmmakers. We just like trailers, because we don't need to see the movie now.
If you can argue something is worthless, it seems like there is
genuine
argument worth to it. And hopefully the film talks about the culture of art as opposed to just Banksy. Make it a tad more complete.
A film by
Alper Cagatay & Christopher Thompson
–
An original soundtrack by
Howie B