Preview of Shepard Fairey's new "May Day" book
Street Art // Sunday, 12 Dec 2010
1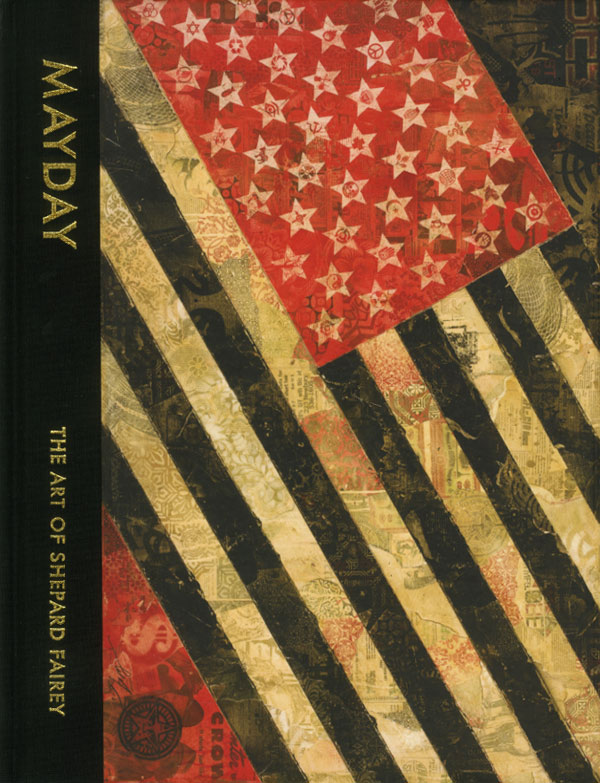 Anyone who made it to
Shepard Fairey's May Day show
, the final at Deitch Projects, remembers how striking the work looked against the gigantic white walls. Shepard's reinterpretation of the American flag were our favorite pieces from the show, one of them a cover of
Gingko Press' new book
,
MAYDAY: The Art of Shepard Fairey,
chronicling that very last show in May of 2010 at Deitch Projects.
We just received a copy of
MAYDAY
in our office, and had forgot the immense volume in the show; Shepard had really pushed the limits for Deitch Projects, creating a few gigantic works, and an impressive wall of smaller pieces of icons that we thought was quite strong in presentation.
There is a nice introduction from Jeffrey Deitch to this book, making for a nice contextualization of Deitch's hiring as head of MOCA right as Fairey prepared his solo show at the gallery.
You can buy the book now, here.