New Banksy's in Hollywood (WITH UPDATE)
Street Art // Wednesday, 16 Feb 2011
1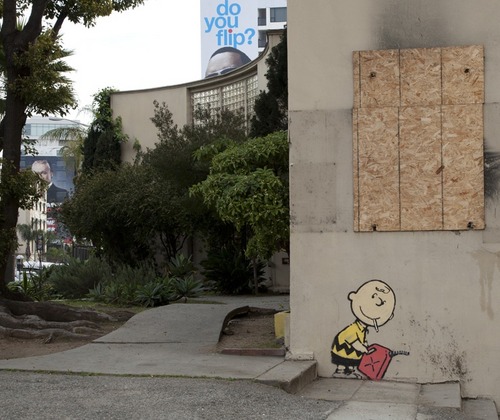 We know that with the Academy Awards coming up, Banksy would be heading to Southern California to support, in his own way, the nomination of his film "Exit Through the Gift Shop" for Best Documentary Feature. And when in Hollywood, Lauren Conrad is bound to be the first person to spot, and Tweet, the newest Banksy piece.
That's right, the young lady from "The Hills," who has tried to be in fashion and magazines, learned a bit about street art in the process we guess because she spotted this piece below, the Crayon Boy, and got it all tweeted out there for the world. The Charlie Brown piece was spotted later.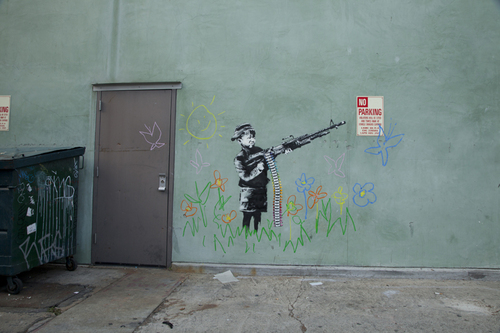 And look what dropped on Sunset... a nice billboard...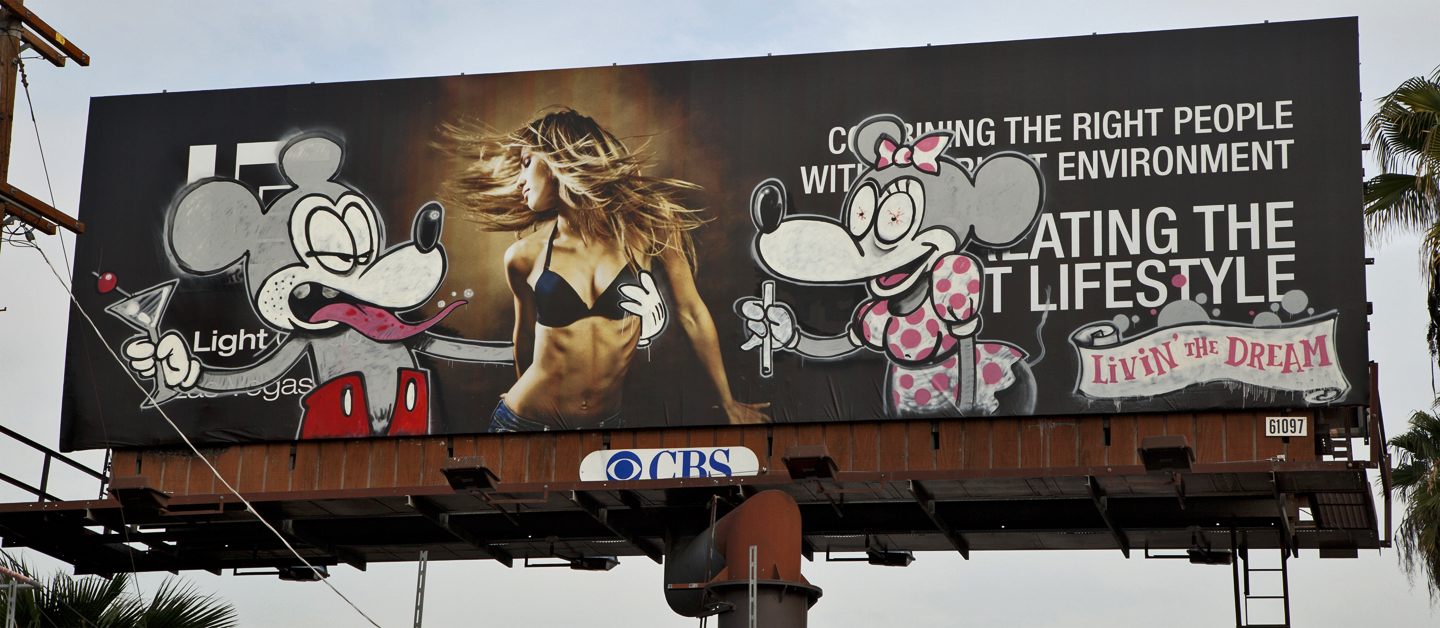 Thanks Wooster Collective.