MOCA's "Art In the Streets" gets a book, becomes more real
Street Art // Thursday, 11 Nov 2010
1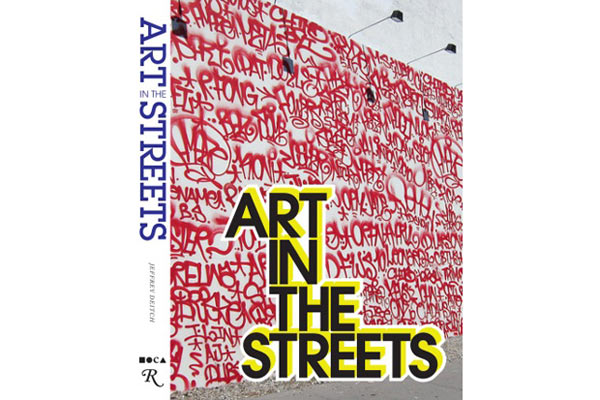 So now it has a book. The show everyone will be talking about from now to the end of 2011, the MOCA's "Art in the Streets," now has a book cover for the art world to start thinking about. San Francisco's vey own Barry "Twist" McGee is on the cover, rightly and properly so. What else do we know?
The companion text, due out in April 2011 to coincide with the show, was written by new MOCA Director Jeffrey Deitch with Roger Gastman and Aaron Rose, and features a global survey of all things street art and graffiti related, including extensive histories on public art going back to the early 20th Century. We are very intrigued about that aspect of the show.
We know the show is going to have, at the least, these major names: Jean-Michel Basquiat, Blu, Martha Cooper, Shepard Fairey, Stelios Faitakis, Futura, Phil Frost, Os Gemeos, Keith Haring, Todd James, Margaret Kilgallen, Lady Pink, Barry McGee, Steve "ESPO" Powers, Lee Quinones, Retna, Kenny Scharf, Swoon, and Ed Templeton. So far, everything in its right place.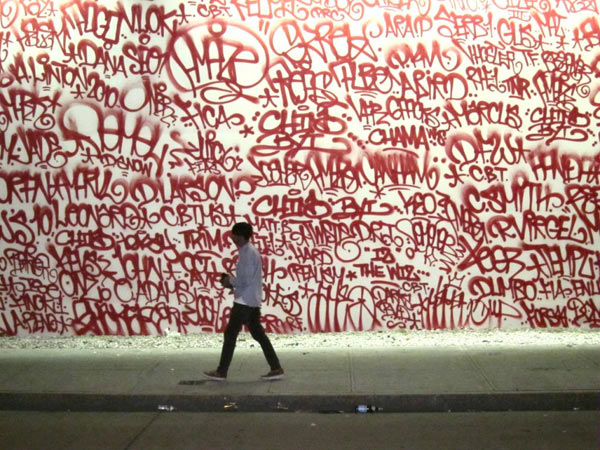 For those of us at
Juxtapoz
, there is a lot to look forward to with
Art In the Streets
coming to fruition. Most of the artists in the show have been staples since our inception in 1994. We have seen many of these artists grow from underground, cult hereos to established museum figures.
Shepard Fairey, Barry McGee, REAS, ESPO, Swoon, Keith Haring, Kenny Scharf, Os Gemeos, RETNA, Futura, and Phil Frost have graced our covers. Stelios Faitakis, Ed Templeton, Margaret Kilgallen, and Lady Pink have all been featured. A big part of this exhibition shows our growth as a publication of underground art over the past 16 years, and to that we are proud to see what the MOCA presents.
Among all these names, one stands out as someone we are very intrigued to see: Blu. Over the past 2 or 3 years, Italian artist Blu has become synonymous with a new wave of contemporary street art and presentation, with impressive murals and pieces mixed with innovative timelapse and video art, has made him one of the most excited artists of the new century. Point is, Blu's presence in this show is spot on.
More to come on this exhibition in the coming months...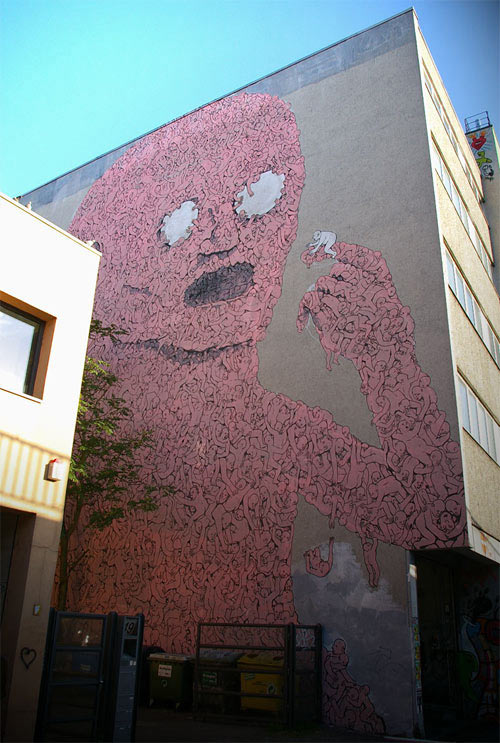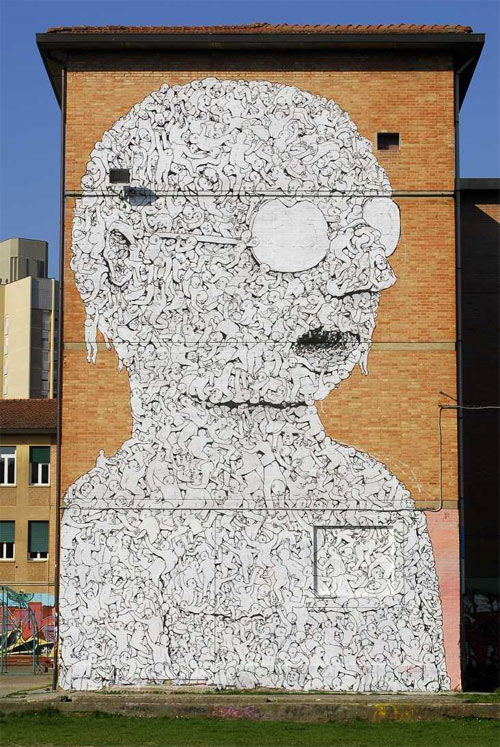 More information to come at MOCA.org.