MOCA's Art In the Streets Book
Street Art // Wednesday, 06 Apr 2011
1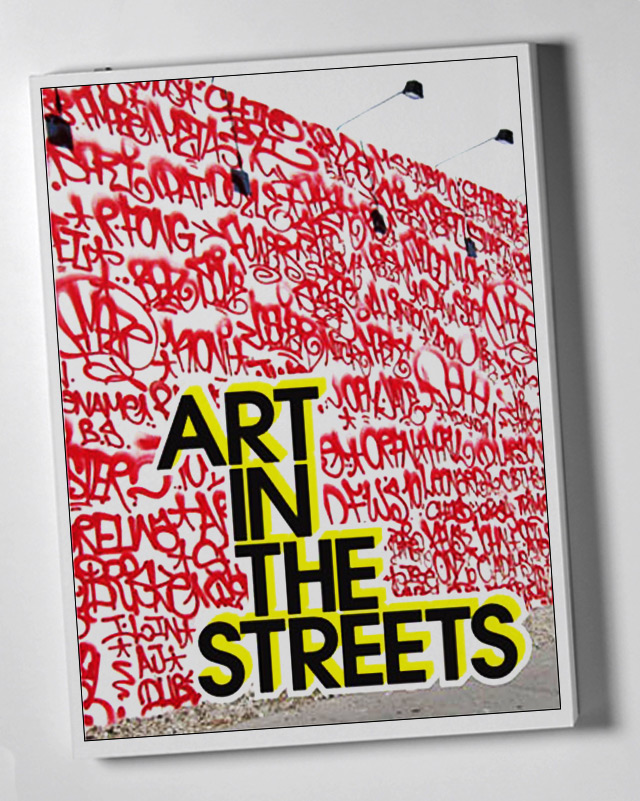 The buzz surrounding
MOCA's Art In the Streets exhibit
can't be any louder, as the response we have received over our
April 2011 "Art In the Streets" issue
done in conjunction with the show's curators has been off the charts. Maybe it was the Margaret Kilgallen cover? Whatever it is, its getting louder and louder, and just remember if you can't go, there is going
to be the show's companion catalogue
to keep you involved.
What has been quite impressive, minus a few leaked photos and news about who is showing and who is showing what, is that the MOCA has been doing quite a job keeping that energy in the building. Not a lot has gone out, minus our issue and a few tips from some artists in the show.
But what we do now is that the companion book,
Art In the Streets
, published with Rizzoli and authored by curators Jeffrey Deitch, Roger Gastman, and Aaron Rose, is
available through the MOCA online bookstore now
.
Art In the Streets
opens April 17th. More updates to come.