Justin Bieber has a "new hobby"
Street Art // Friday, 01 Nov 2013
1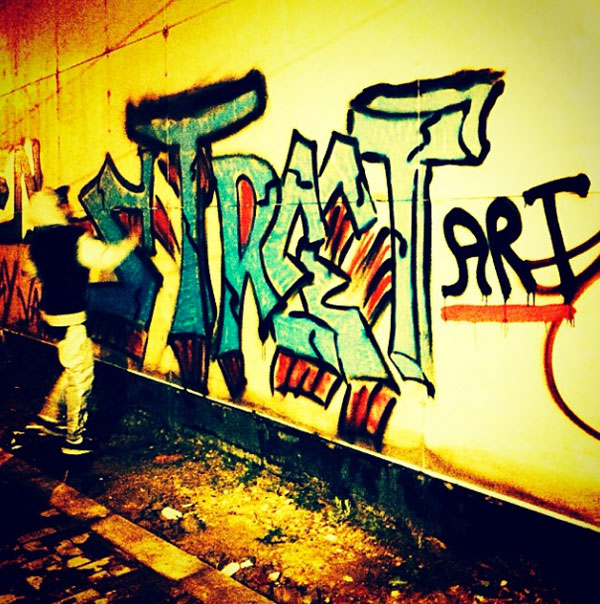 The oh-so culturally hip musician, Justin Beiber, has decided his "new hobby" is street art. We are going to guess Banksy's media frenzy had something to do with this? Before going out and getting his spray on, Beiber made sure he was wearing the appropriate attire which included a hoodie, a baseball hat, sneakers and of course sagging his baggy pants. The 19-year old painted the words "Street art" and the image of a "Tupac frog" while in Bogota, Colombia. No need to critique young Bieber's skills as these pictures say so much.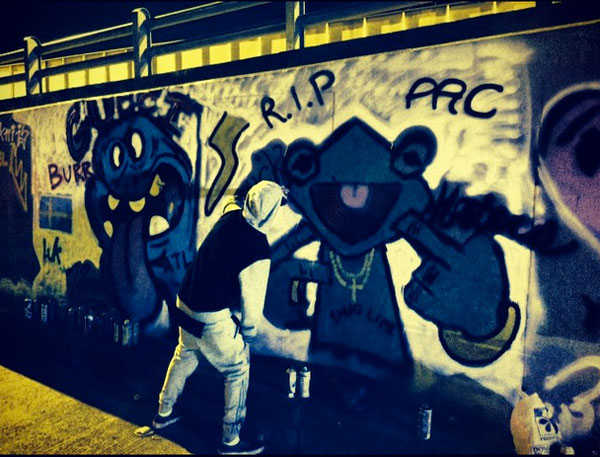 Photos from Justin Bieber's instagram