The amount of energy that JR has alone is inspirational. He just sees to be moving at a different pace at the moment, seizing the opportunity that the TED Award has afforded him and letting his unique interpretation of art and the world be seen as much as possible. We admire him for that. He has now taken his INSIDE/OUT Project to Tunisia, with the title Artocracy in Tunisia.
JR writes, "Six Tunisian photographers travelled the country to take pictures of 100 « normal » tunisians representing the Tunisian diversity: men and women, young and old, from North, South East and West, rich or poor, civil servants, business people, workers, farmers, unemployed, and much more… For a country which has only exposed in the streets the portraits of the ruler, this makes quite a difference.
"For the first large street exhibition in a nascent Arab democracy, the posting promised to be surprising and the confrontation with art not always simple. Our first two days were quite hot (insulted in La Goulette the first day, posters taken down in Tunis the second day). So we decided to go to Sidi Bouzid (where it all started), an isolated region, to work with those who did the revolution before coming back to the popular districts of the capital.
:There is nothing better to understand the weight of traditions and the willingness to change than to post big portraits in the symbolic places of the popular districts and try to explain the concept to people nearby…
"We come back with hope that Tunisia will become a country open to art as Spain after Franco or Berlin after the wall was taken down.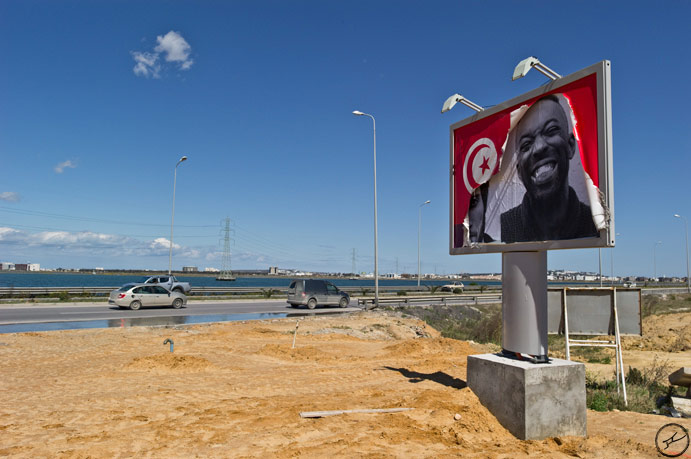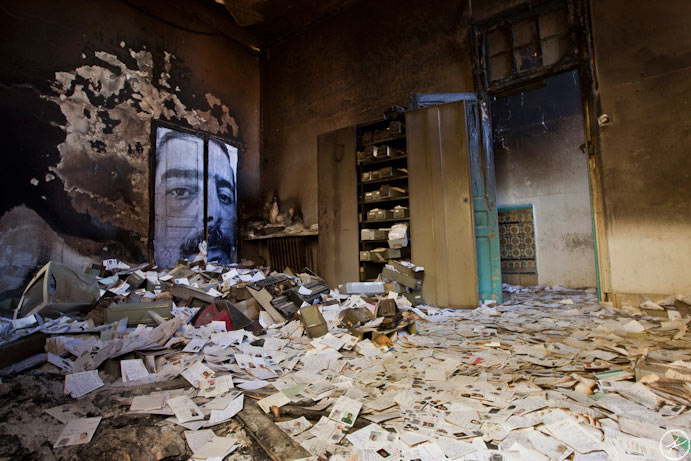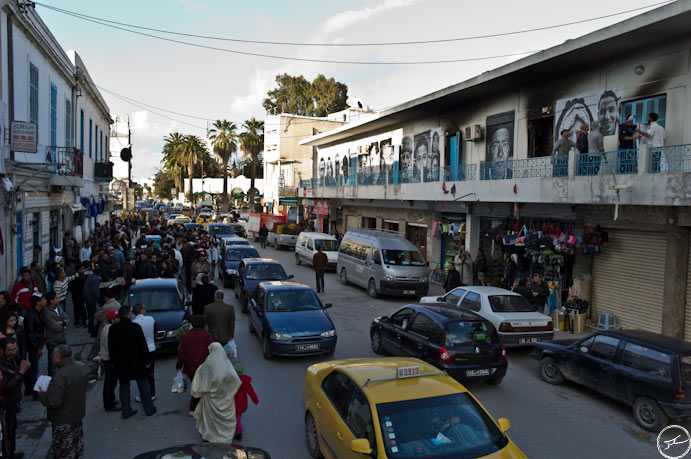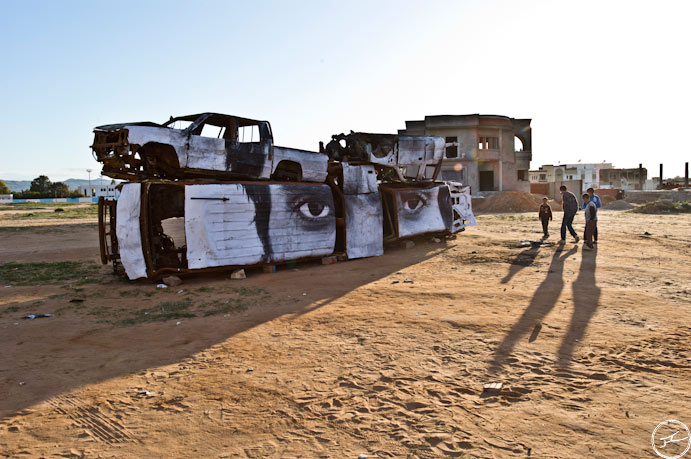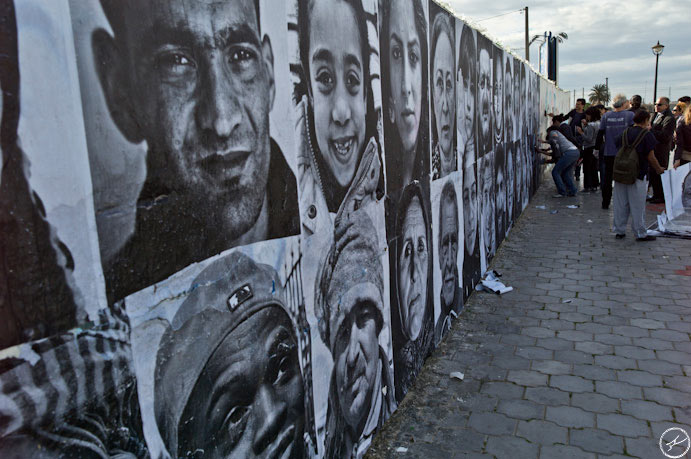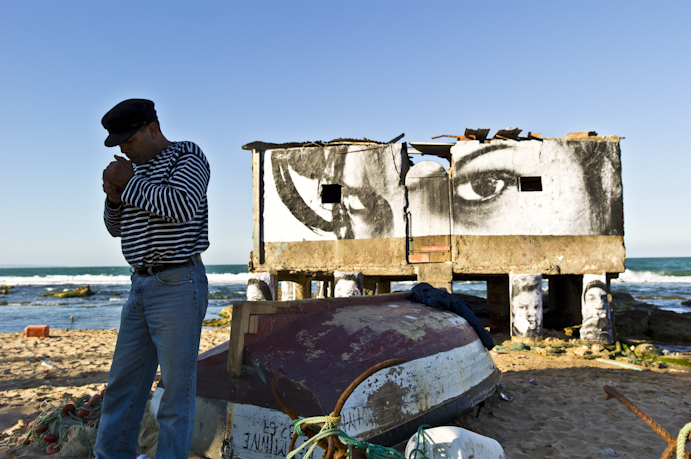 http://jr-art.net/
http://insideoutproject.net
http://www.social-animals.net/