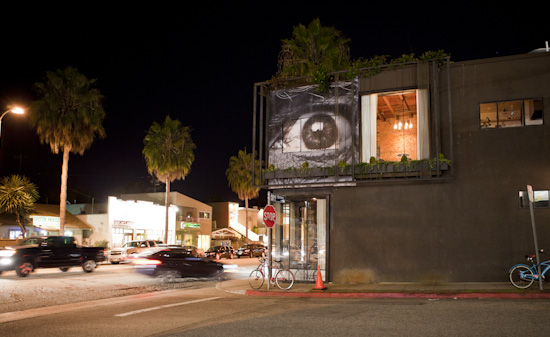 By the time you see this, JR will have done more walls in Los Angeles, but this will get you to seek those out. As he continues to perform his "Wrinkles of the City" project throughout LA, the TED Award-winner is creating a bit of a buzz in the SoCal art's community.
The new locations are:
Venice at Gjelina Restaurant:
1429 Abbot Kinney Blvd
Silverlake:  1755 Glendale Blvd
Gjelina does a great dinner, too (above). Just to let you know. If you are in the area.
Follow JR's progress here
.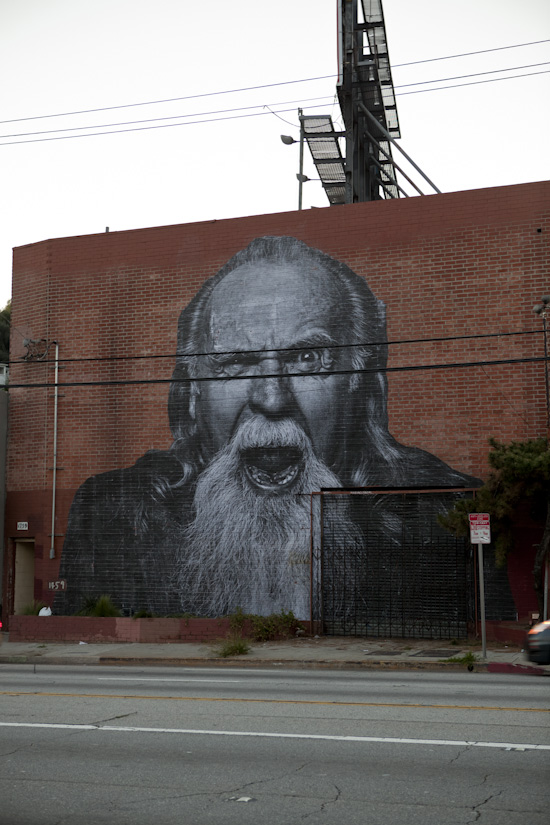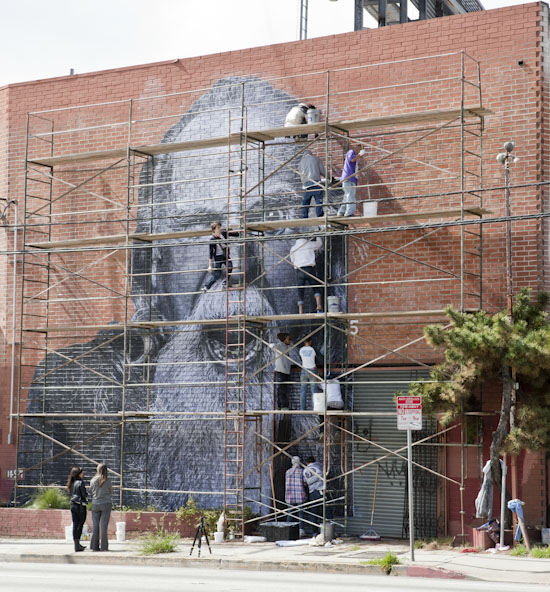 Photos by Shannon Cottrell of the LA WEEKLY.