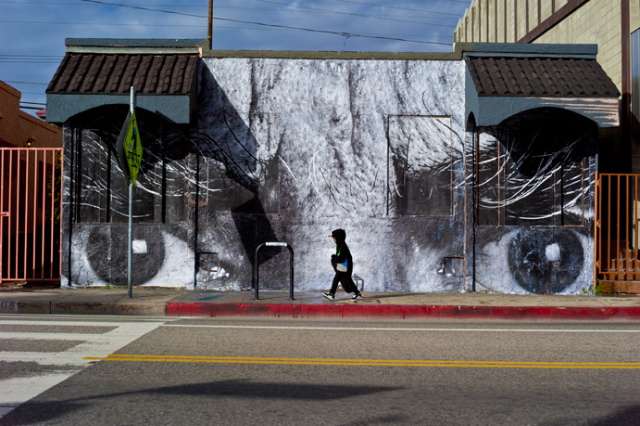 A good way to send us into the weekend, a few photos of TED Award winner JR putting up pieces around Los Angeles, which he will be doing for the next few weeks for his "The Wrinkles of the City" project. Looks like JR put up some pieces in Venice and downtown already.
LA Weekly has an exclusive covering the project, and they wrote on their blog, "The Wrinkles of the City involves 20 secret Los Angeles locations, an astounding feat to be accomplished by next week. Watch
this space
as we reveal JR's image and site of the next wall at 2 pm daily."
As we know, JR has done this project in Shanghai, and other cities around the world, but this is the first project he has done in the United States. He picked lovely weather.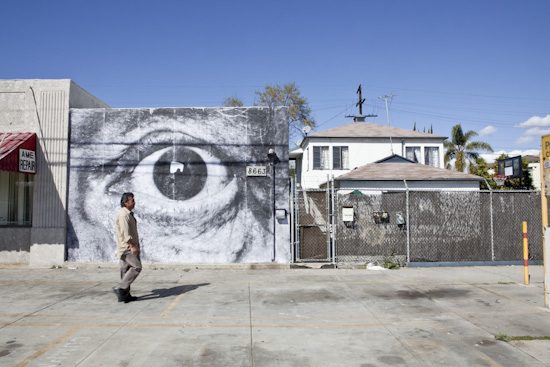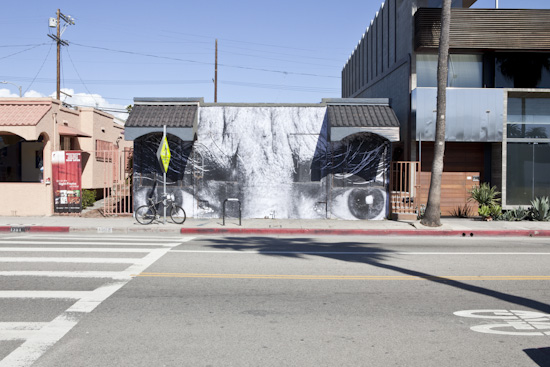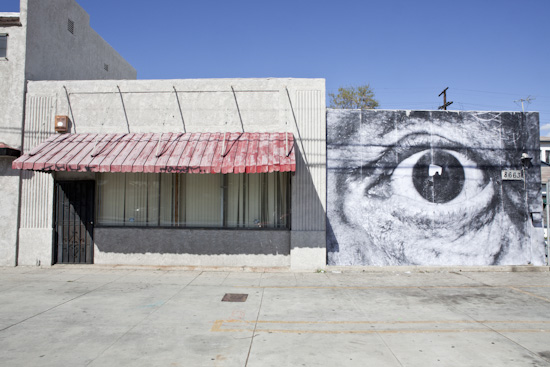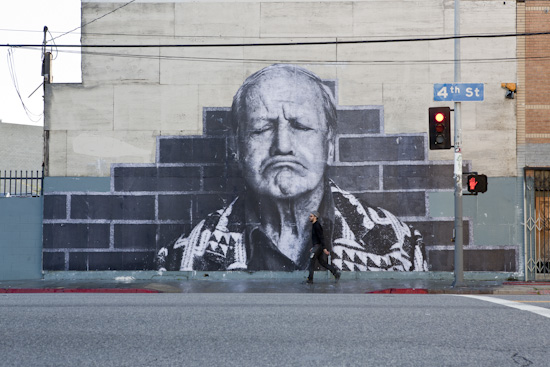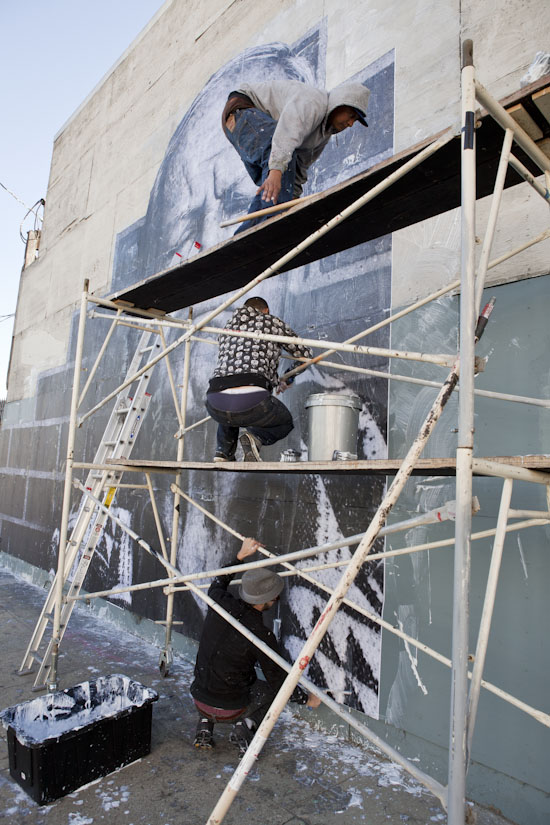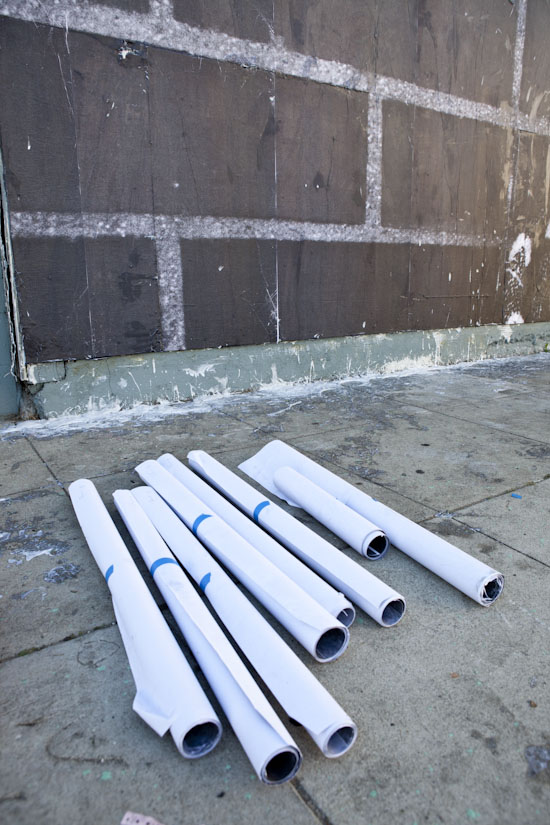 All Photos by Shannon Cottrell of the LA WEEKLY.