How Weird can Detroit Get?
Street Art // Thursday, 18 Jul 2013
1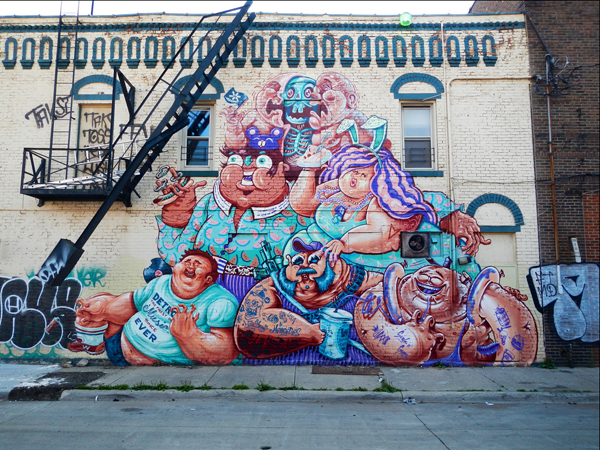 Last week we posted photos of two excellent walls members of The Weird had painted while in Detroit. That wasn't all though. Here are another two bizarre and unusual murals the collective painted. The lineup is as follows: Nychos, Dxtr, Cone, Vidam, Hrvb, and Look.
Photos via The Weird and GermanFriday