Happy 2014! Lets get weirder...
Street Art // Wednesday, 01 Jan 2014
1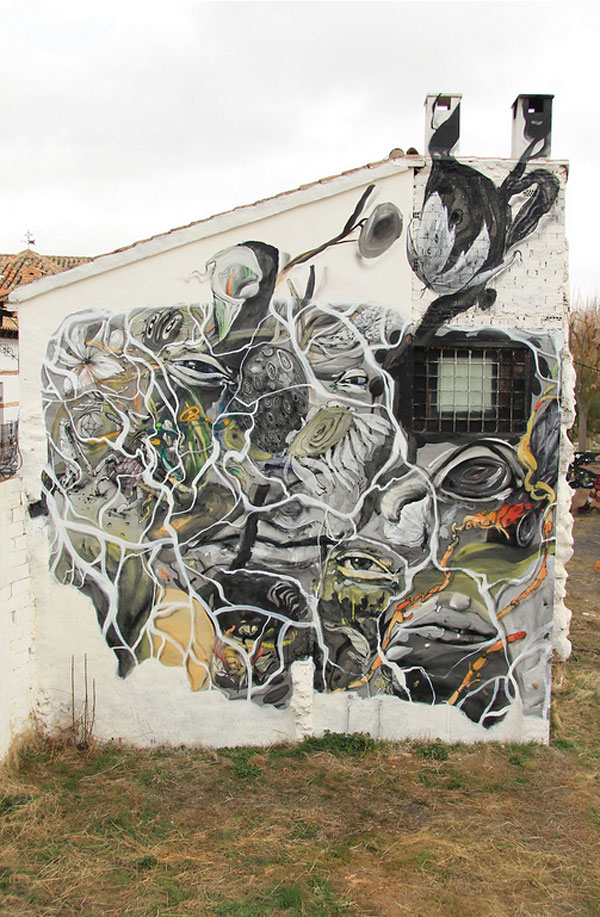 By the end of last night, everything appeared sort of like how this Laguna mural looks. There were distorted depth perceptions, visual hallucinations and overall confusion. Hope you're feeling better than us on this first day of 2014. Happy New Years!
See additional work by Laguna here