Getting the job done, on a rope...
Street Art // Thursday, 04 Oct 2012
1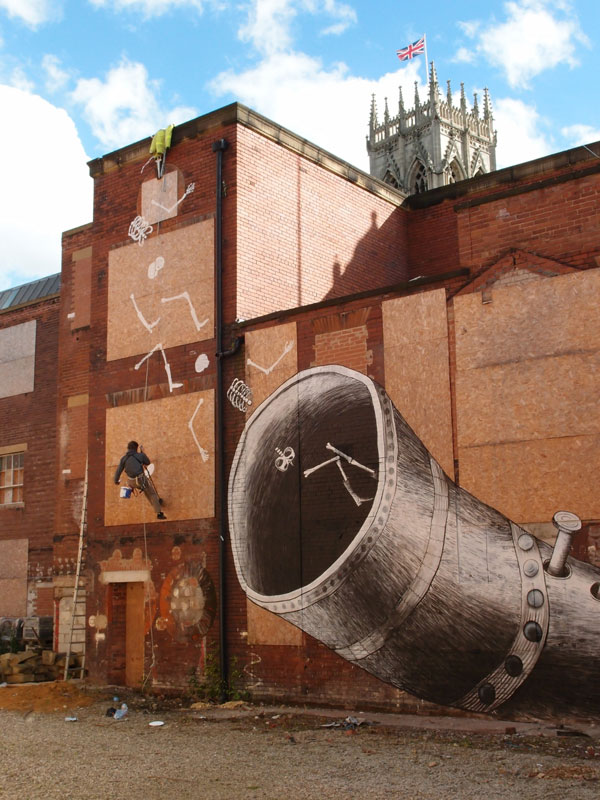 Painting in the neighboring town of Doncaster, 20 miles from his hometown of Sheffield, Phlegm is midway through a large mural that apparently lacks funding for a lift. As you can see from this picture, the artist is using rock-climbing gear to get the job done. Whatever it takes, right? Completed photos of this mural to come.