Escif's new plant murals...
Street Art // Thursday, 10 Jan 2013
1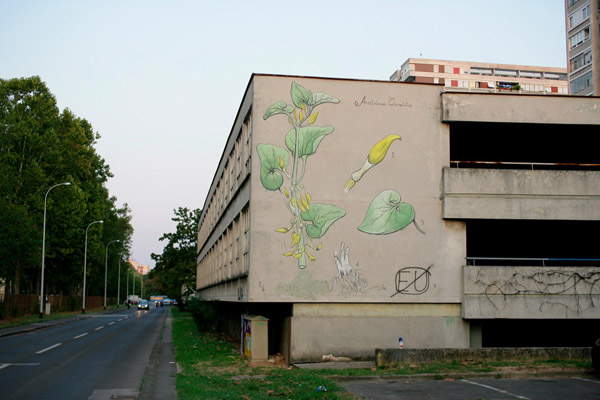 Escif has been painting a series of plants as the subjects for his newest murals. The use of color is something we rarely see from him and esthetically they are very different from his usual work. These two murals are the first of a series of six.
You can read about the plants at his website