Street Market at MOCA's "Art In the Streets"
Street Art // Monday, 18 Apr 2011
1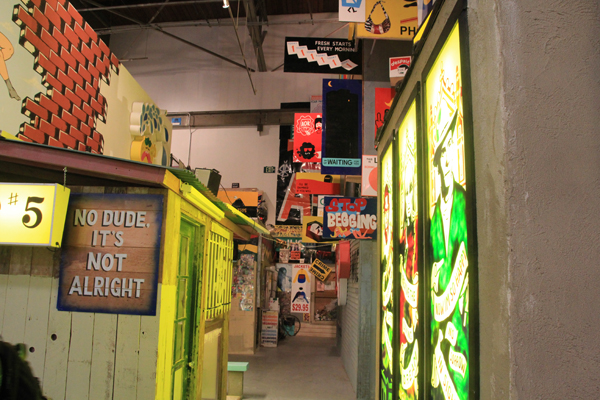 As we mentioned late last week, the major highlight, at least for us, at Art In the Streets was the Steve "Espo" Powers, Todd "Reas" James, and Barry McGee recreation and update of their seminal 2000 Street Market show at Deitch Projects.
What made the Street Market portion of the museum exhibition so powerful in particular was not only the level of detail in every corner (literally, there is not one piece in Street Market that hasn't been thought over, and deliberately placed), but the collective experience that the whole installation embodies. Being that ESPO and REAS in this case represent East Coast cities such as NYC and Philadelphia in their own way, and Barry McGee is San Francisco-based, there is a hybrid of the cities everywhere you turn. And not only American cities, but cities that these artists have travelled to also find their way into the space. You can be in Hong Kong, Tokyo, SF, NYC, or London, there is a feeling that Street Market captures an every city feel, not just the cities these artists called home.
Detail. Detail reigns supreme here. Even the magazines lying upon the ground of Street Market are ordered to perfection (what ESPO called his "timeline"). It's as if when the lights turn off on Street Market every night, the artists can come back to their respective spaces and continue working. Even REAS stood inside one of the ground floor rooms during the Art In the Streets opening to emphasize the working nature of Street Market. It is a living installation, with businesses, studios, stores, rooms, and multi-floored buildings that can be seen from multiple locations throughout the Geffen. From above, you can watch "Style Wars: The Musical" and from below, you can hear sounds from upstaris neighbors as if you are actually walking in the neighborhood. And when you look up, the signature wit from REAS and ESPO reigns over you from every angle.
All in all, with multiple installations going on throughout Art In the Streets, Street Market is the most immersive we have witnessed in quite some time. There is an energy and command to the piece, with each artist performing at the top of their game. It seemed to narrate the entire story of what it meant to be an Artist In the Street, and with ambitions to the sky, it pulled it off. When asking ESPO his thoughts on the entire piece, he told us, "This is what the adults bring to the table." Indeed, it felt like the penultimate moment of Art In the Streets.
ESPO and REAS were kind enough to even give us a tour...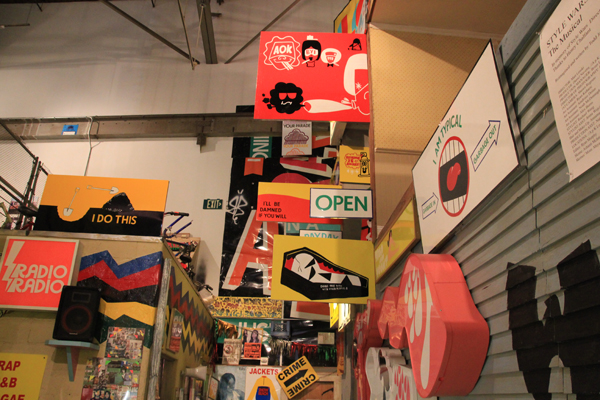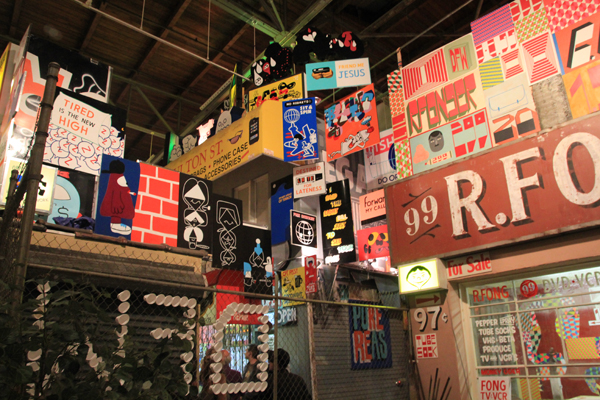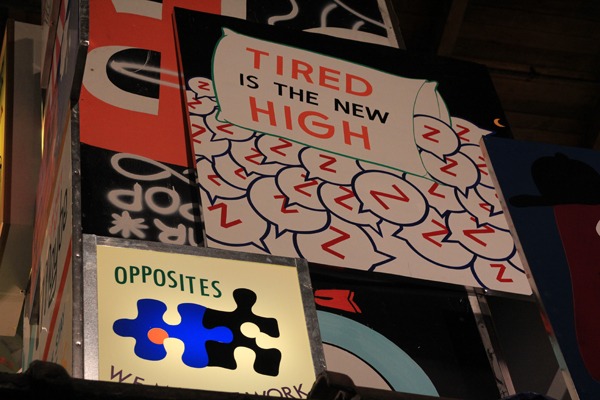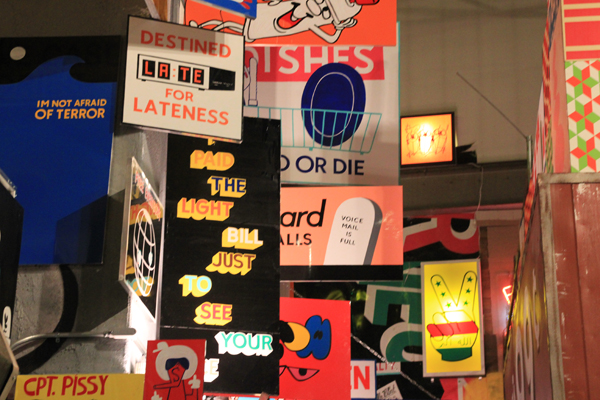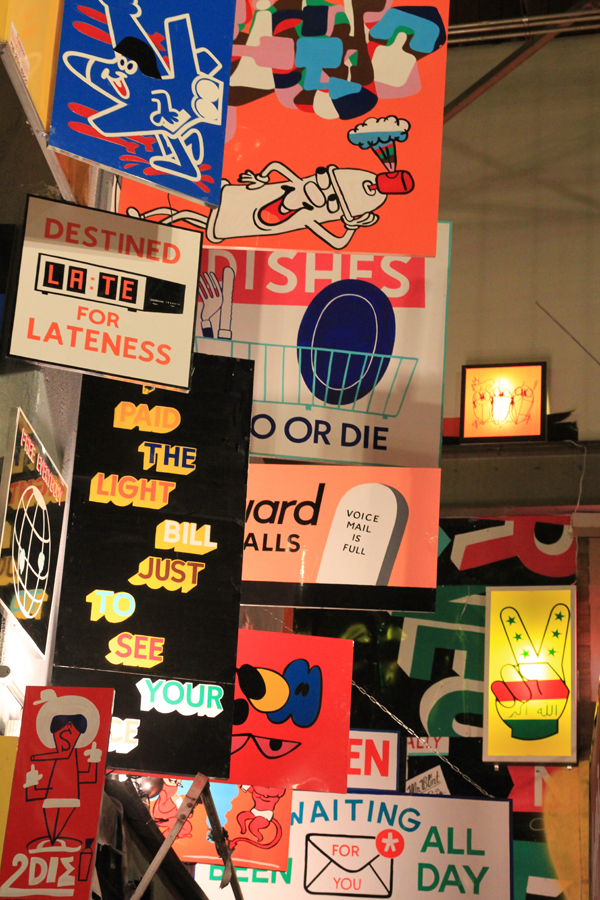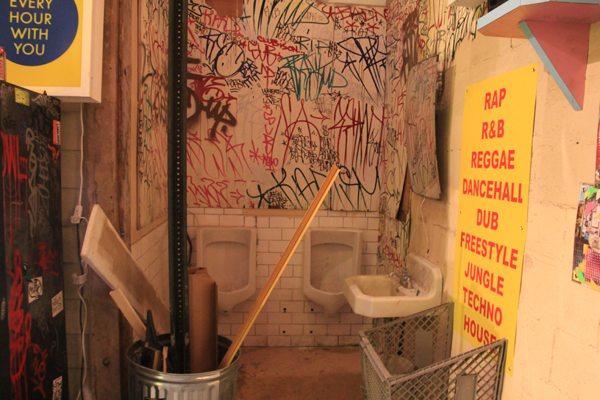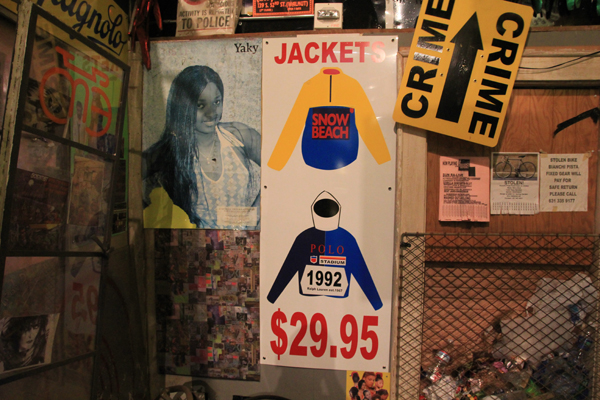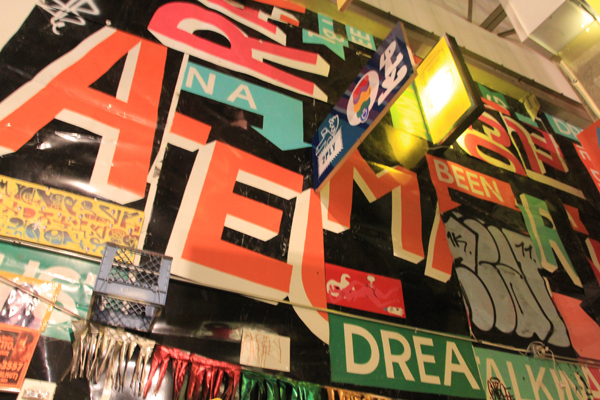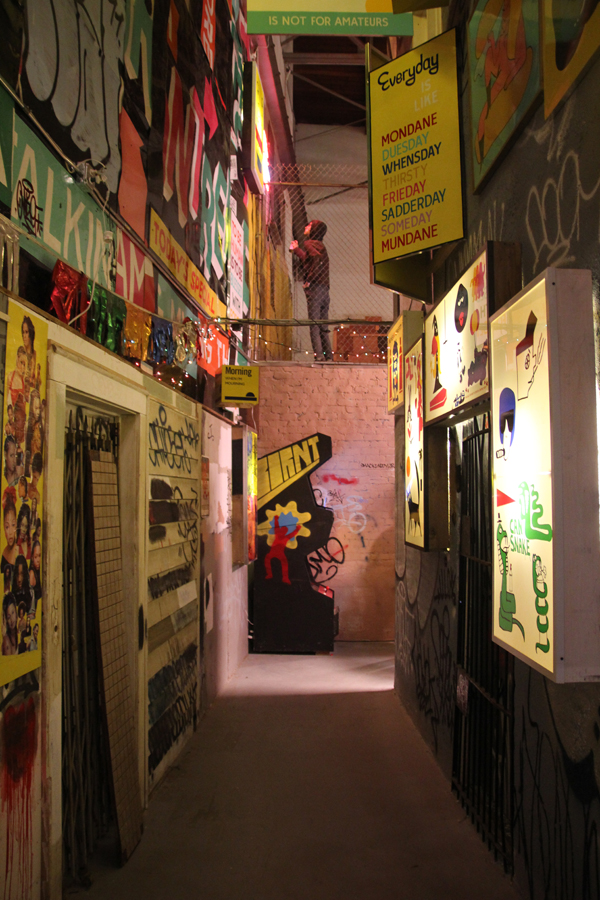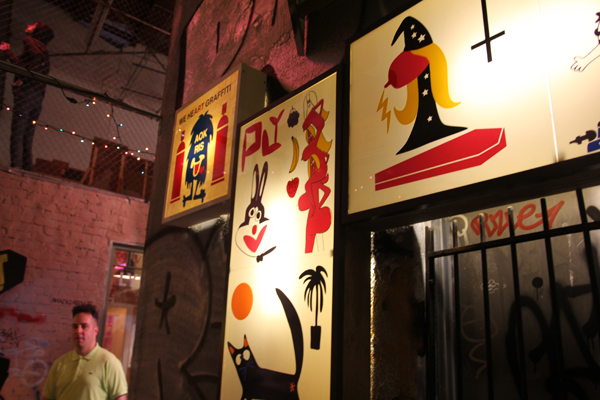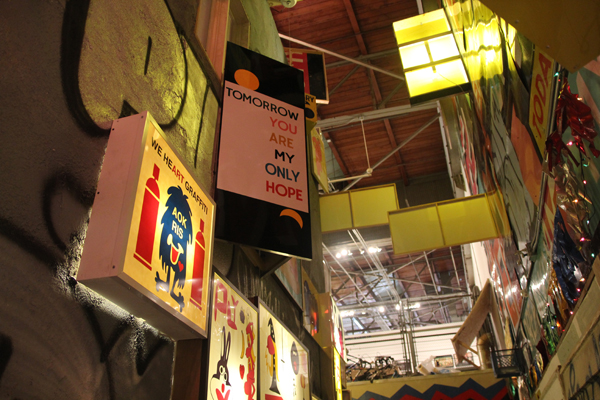 LEE gets a tour from REAS: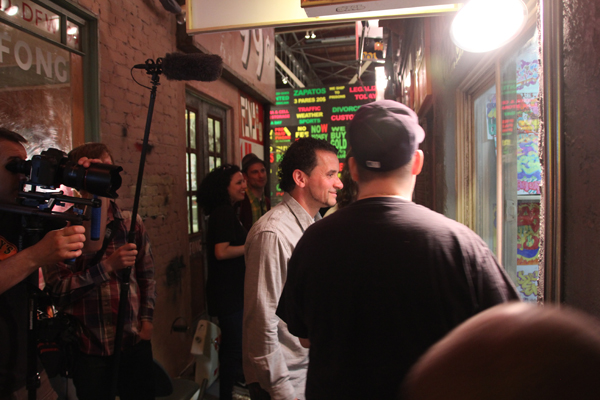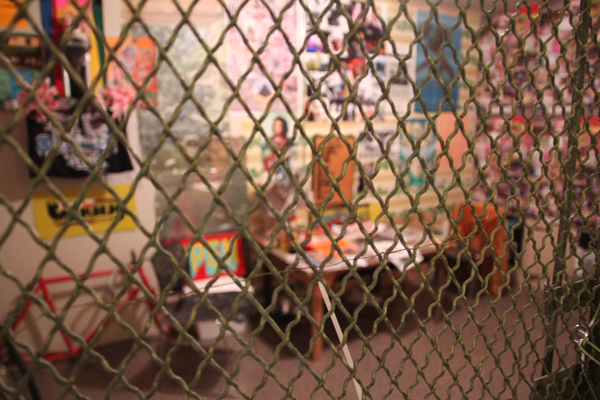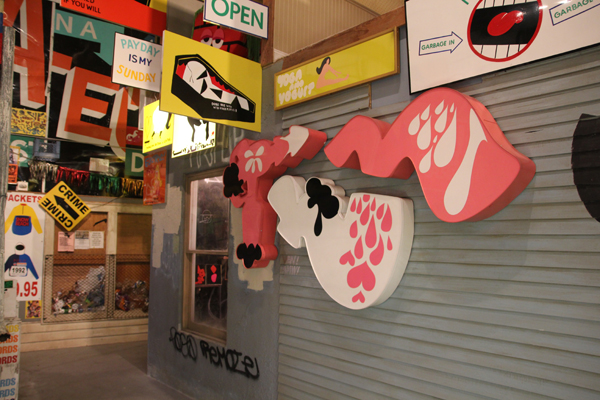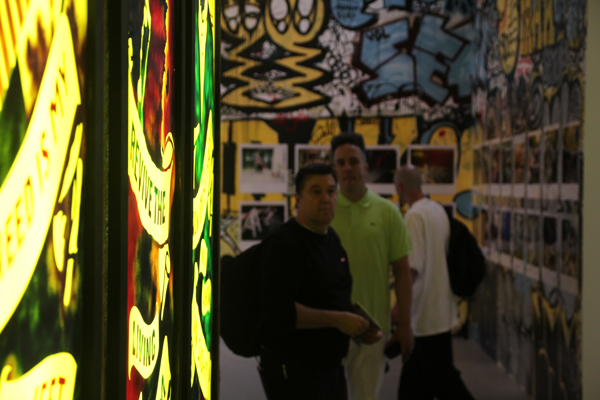 ESPO: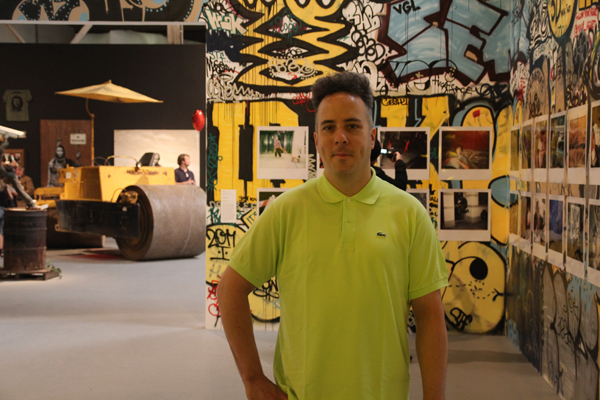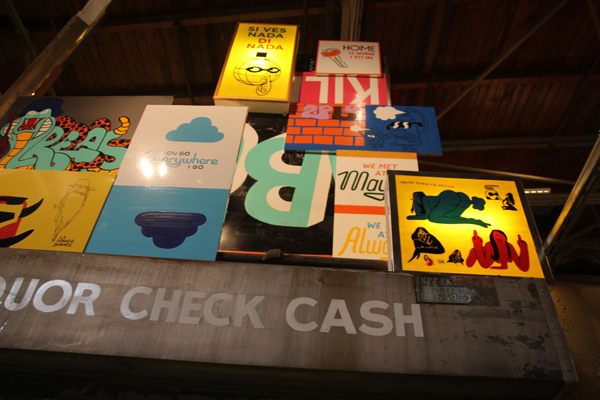 ESPO and Aaron Rose: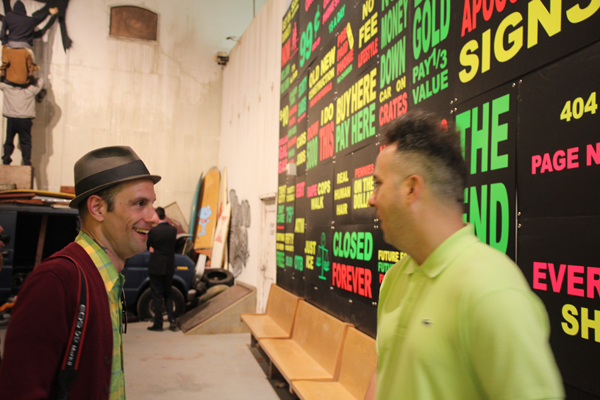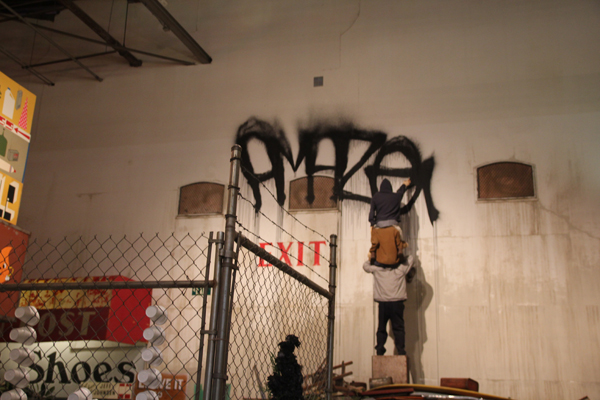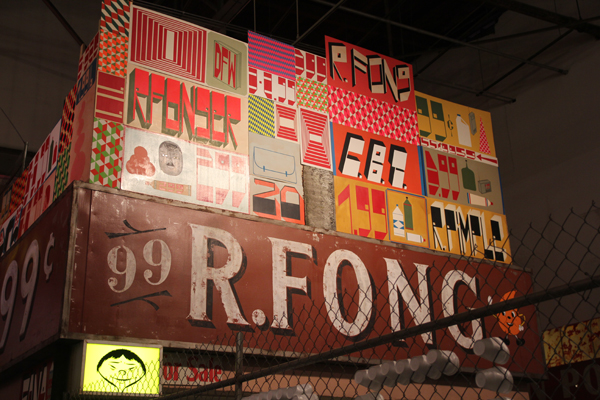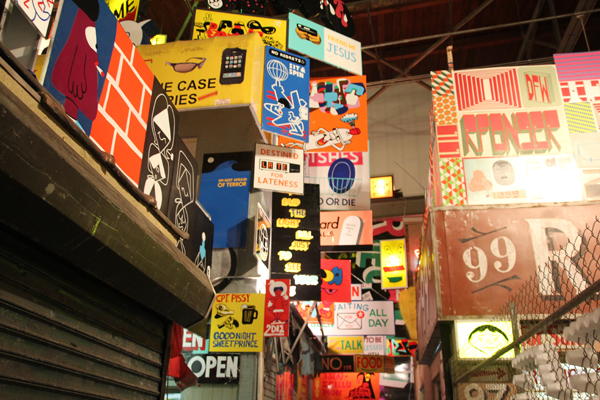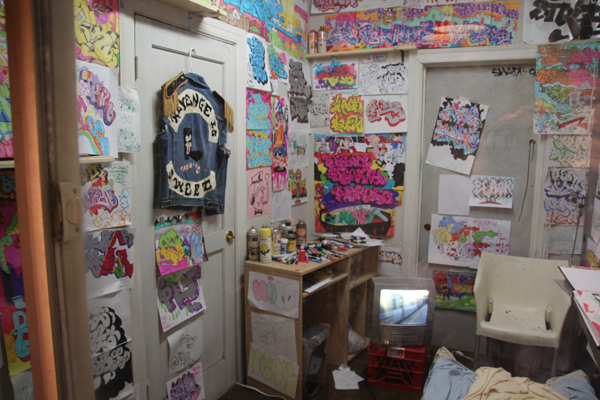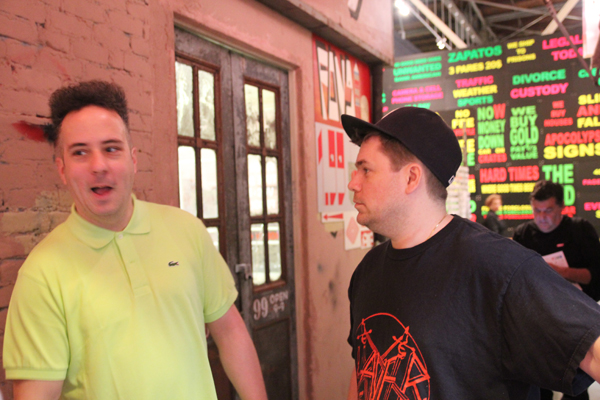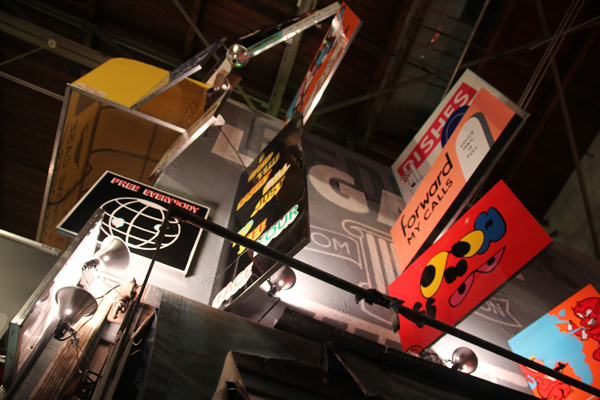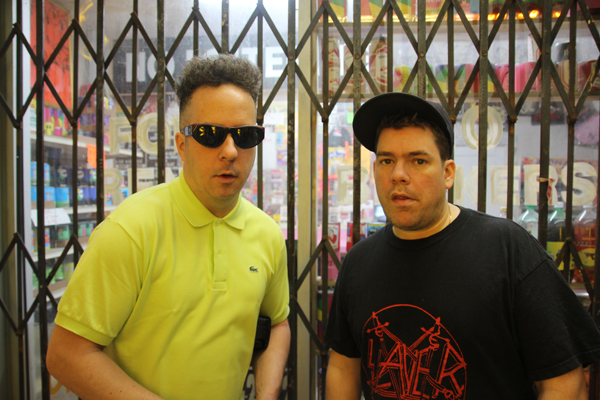 Style Wars The Musical: