Escif: "Beautiful drawings can remain, but strange words must be buffed"
Street Art // Tuesday, 26 Apr 2011
1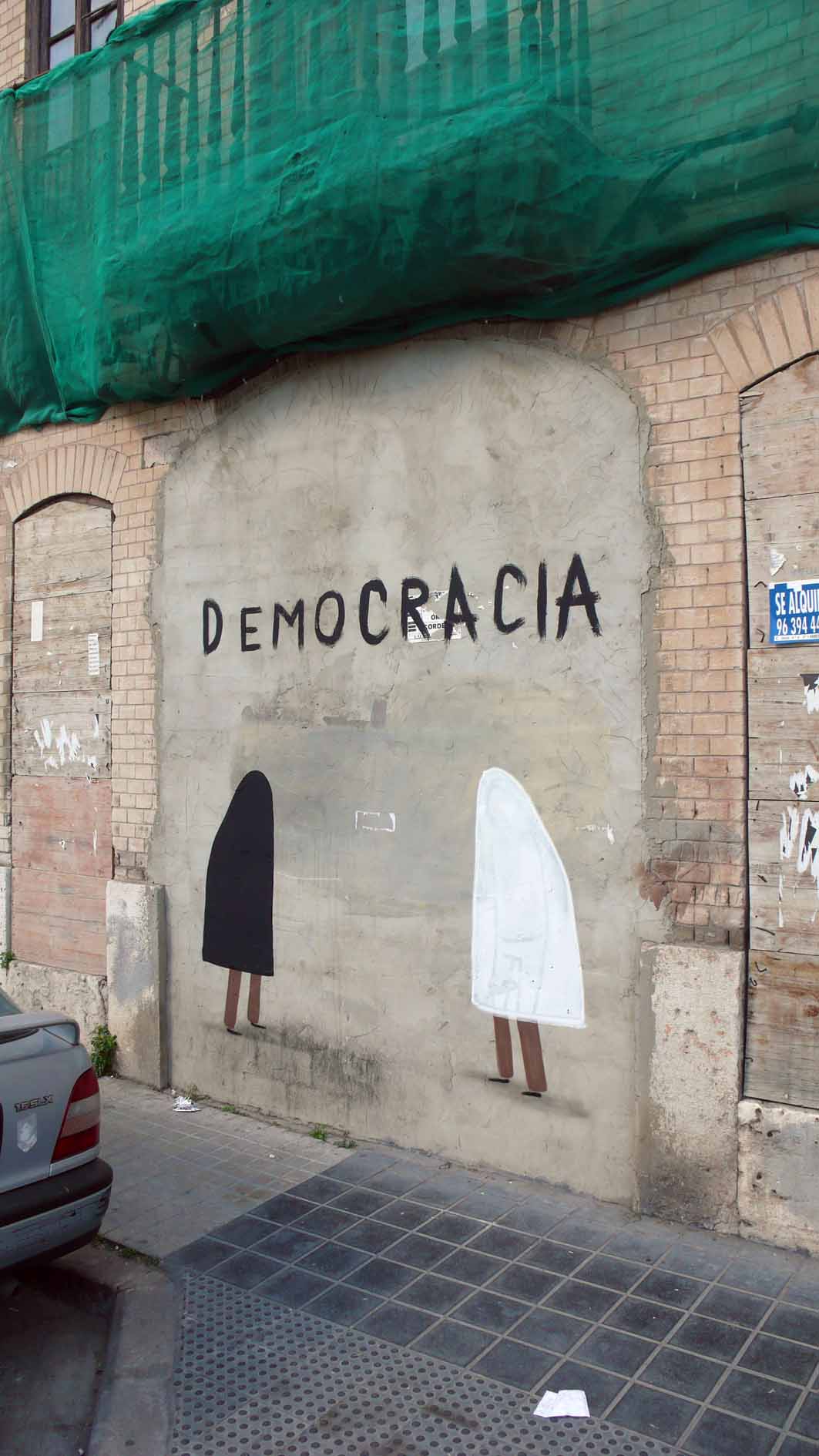 February 2011 cover artist,
Escif
, noticed something interesting in his hometown of Valencia, Spain recently in regards to two of his newest street pieces: his pieces had been buffed, not in full, but just his single word text was covered.
Escif
is known for his political street pieces, while sometimes incorporating text in very minimal ways. For these pieces in Valencia, done in conjunction with upcoming local elections in Spain, contained the words "Democracia" and "Protocolo." You can guess what those mean, but coinciding with the images, these words are not being used as tools of positivity, but more biting commentaries on the current political climate.
But Escif is surprised that just his words were buffed out.
He wrote, "I was walking in Valencia's historic center when I found some walls I´ve painted in the last weeks. But I found my pieces partially covered. I don´t know who does it, but it´s strange that only sentences where buffed! Local elections in Valencia will be next month, so I suppose that politicians are afraid that people can think a little about [what is to come]. Incredible that they didn´t cover them completely, because they make a clear censorship. Beautiful drawings can remain, but strange words must been buffed. Silence contains all languages!"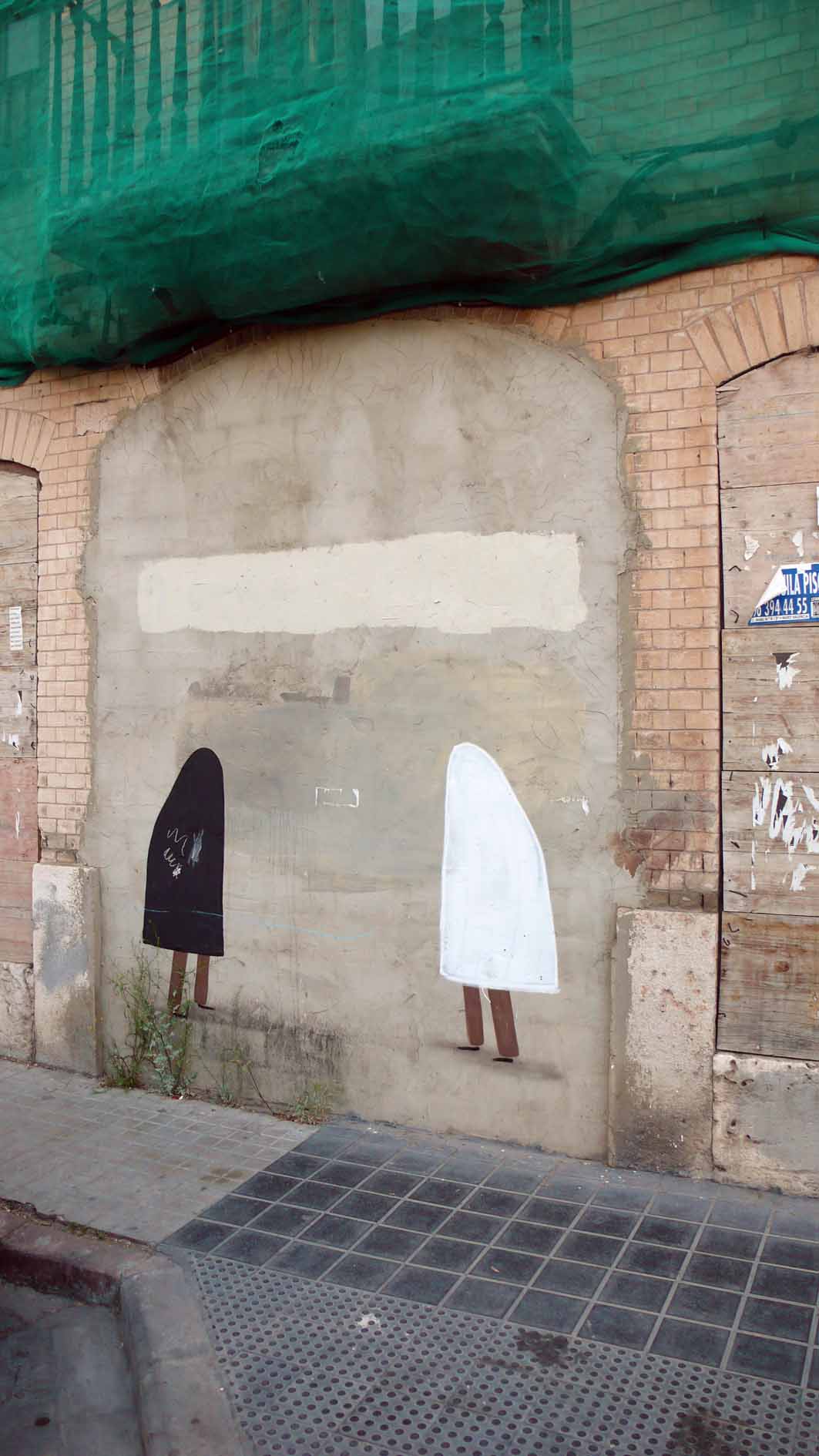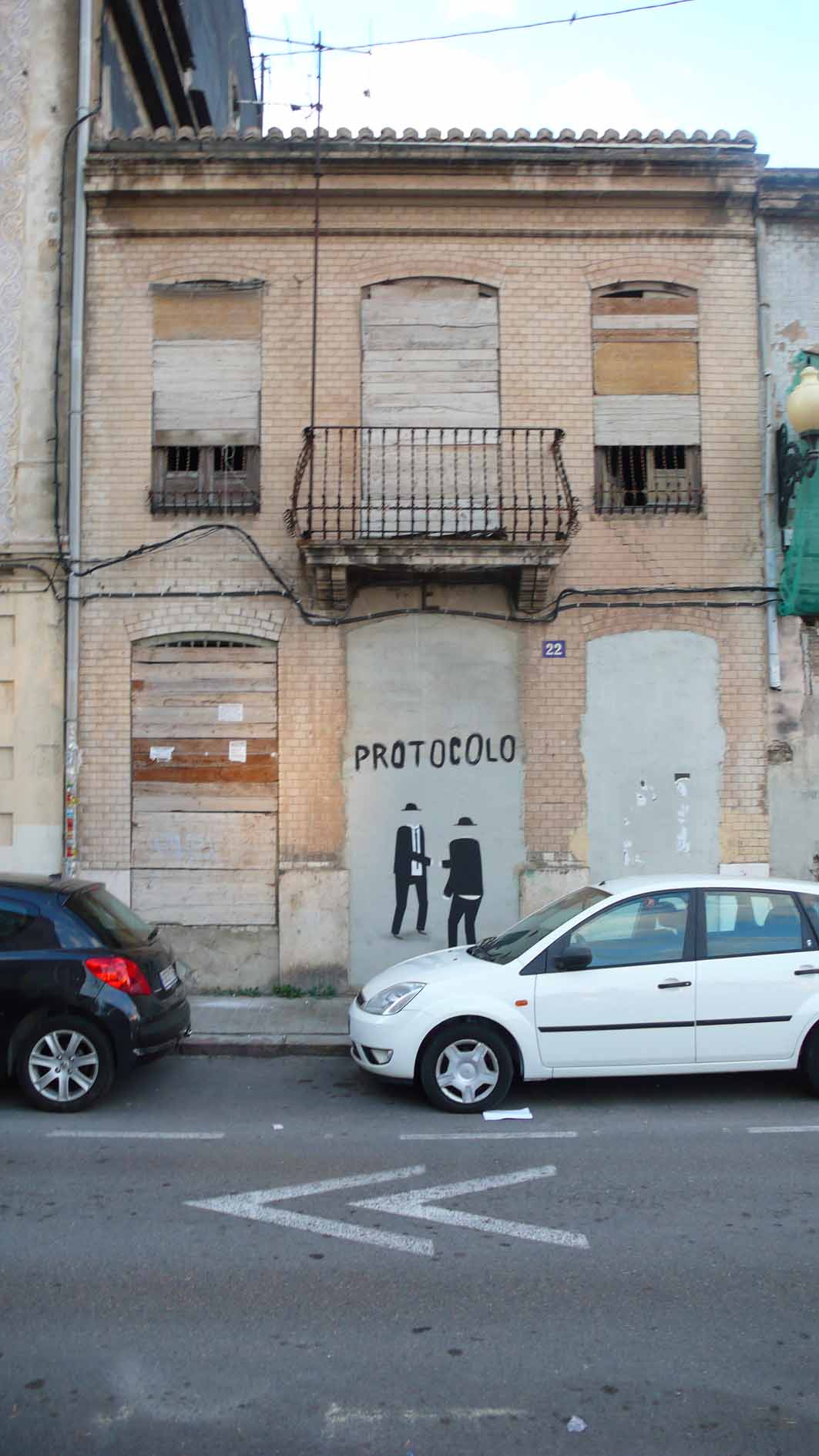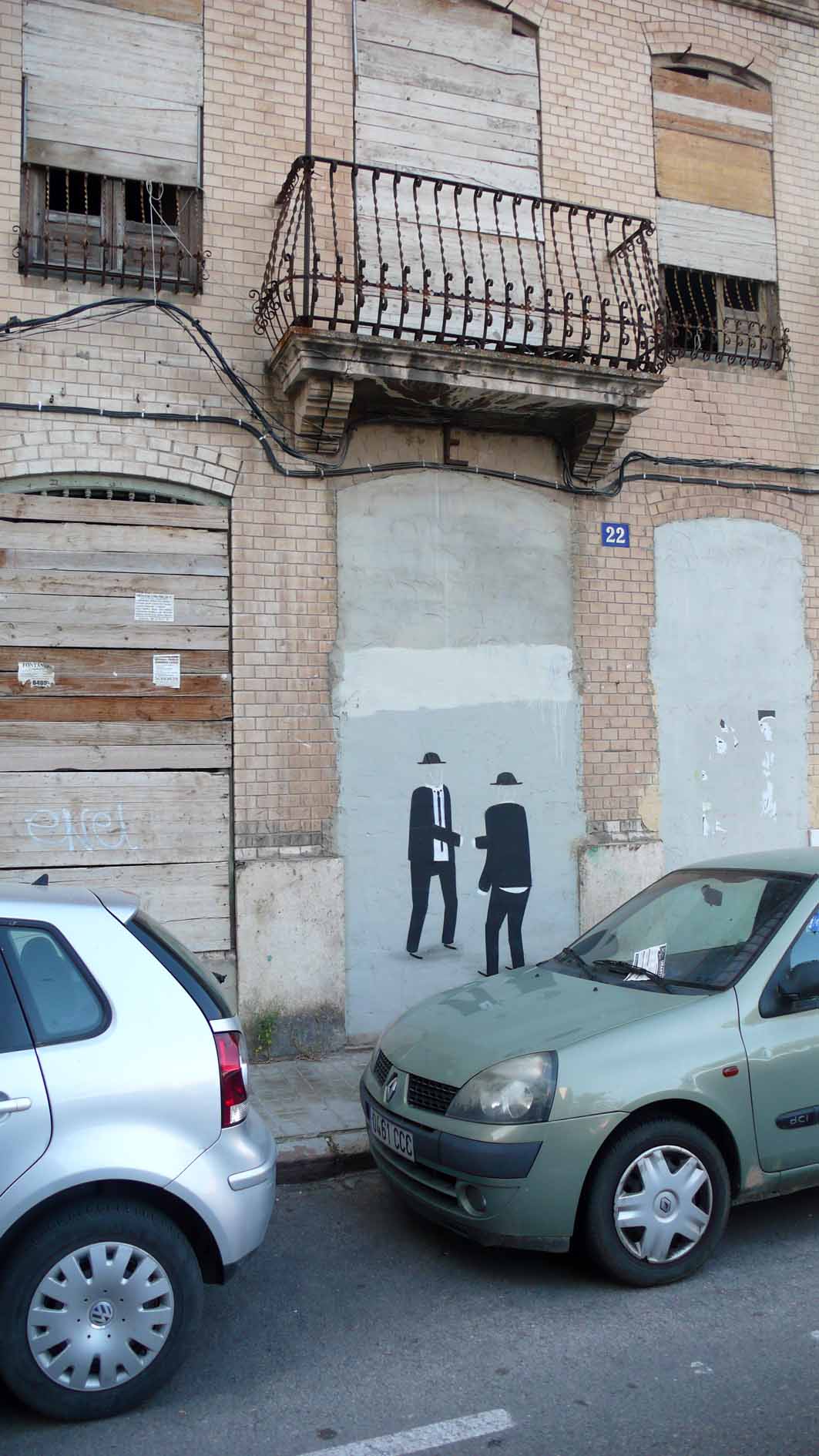 via TCR.