Blu x Ericailcane in Bologna, Italy
Street Art // Monday, 28 Feb 2011
1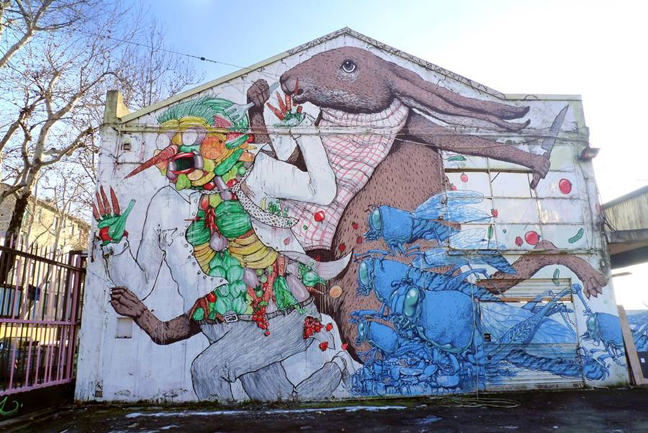 We haven't seen much public work from Italian aritsts Blu or Ericailcane since both were in California in the early Fall 2010. Ericailcane was in San Francisco for a solo exhibition at FIFTY24SF, and Blu was in Los Angeles where that thing with the mural for MOCA happened. You may have heard the story.
But both artists looked to have reconvened in Bologna, Italy this past week and painted this grand piece with their signature styles. You can't go wrong with either of these artists painting a mural in your area. Great work.
As Blu puts it, "
After months of freezing cold, painters crawl out of their cave… i went back to work with Ericailcane.'
And a mural was born.
Unurth
.