BLU to release DVD of animations, timelapses
Street Art // Saturday, 27 Nov 2010
1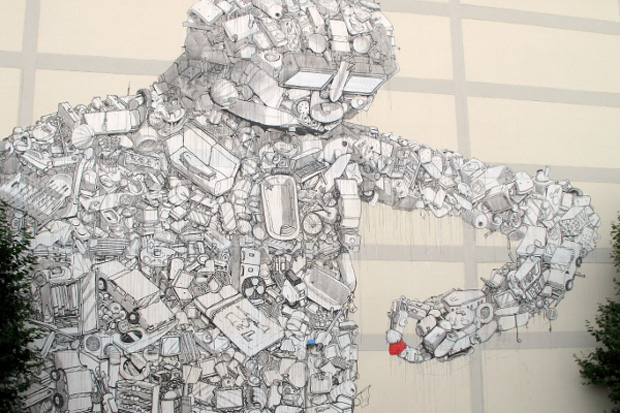 This was a bit of good news this morning: one of the best animation and timelapse artists working today,
BLU
, will be releasing a
DVD of said animations and timelapses
in the coming days or months. (We can't confirm, so we just should just say "Coming Soon . . . ").
What we know as of now:
* BLU 2010 *
the first complete collection of every BLU's animation
1 hour and 45 min. of videos including:
WALL PAINTED ANIMATIONS
TIME-LAPSE VIDEOS OF MANY MURALS
HAND DRAWN ANIMATIONS ON PAPER
and many previously unpublished EXTRA contents
We gathered a few greatest hits from the BLU collection for you below, to get you excited.
BIG BANG BIG BOOM - the new wall-painted animation by BLU from blu on Vimeo.
COMBO a collaborative animation by Blu and David Ellis (2 times loop) from blu on Vimeo.