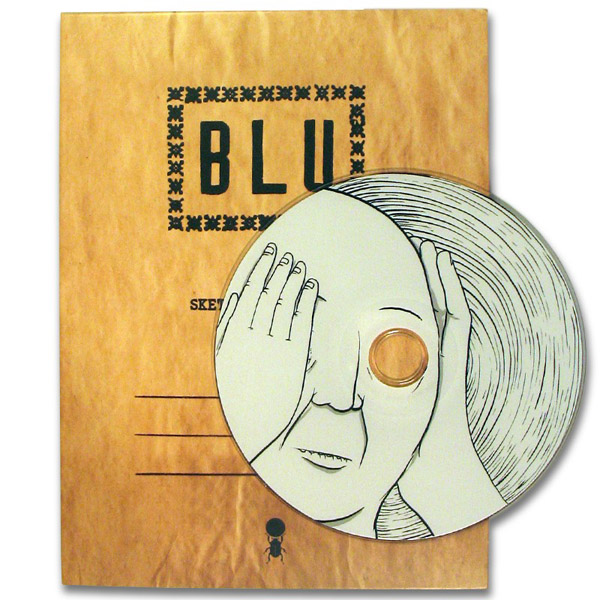 We are all a bit obsessed with Blu at the moment. He has been one of our favorite artists of the past 5 years, one of the leading and influential muralists and animation specialists in Europe, if not the world. With Blu currently in the news, what a great time to release his first DVD collection.

We wrote about the DVD release a few weeks back, and now we know that you can get the DVD of Blu's animations, time-lapses murals, and other hand-drawn animations the Italian artist has completed over the years. You can get a signed or unsigned version. (Scratch that, signed version is sold-out).
Here are the full specs with the DVD:

The first dvd published by Blu Containing a collection of the videos made during the last 10 years including: wall painted animations, time-lapse documentation of many murals, other hand drawn animations and over 40 minutes of extra contents technical details: ° video format: PAL 4:3 ° running time: 105 min. ° disk: dvd5 - region free ° language: no dialogues

Buy it here.

Watch some great Blu clips here.
COMBO a collaborative animation by Blu and David Ellis (2 times loop) from blu on Vimeo.

Blublu.org