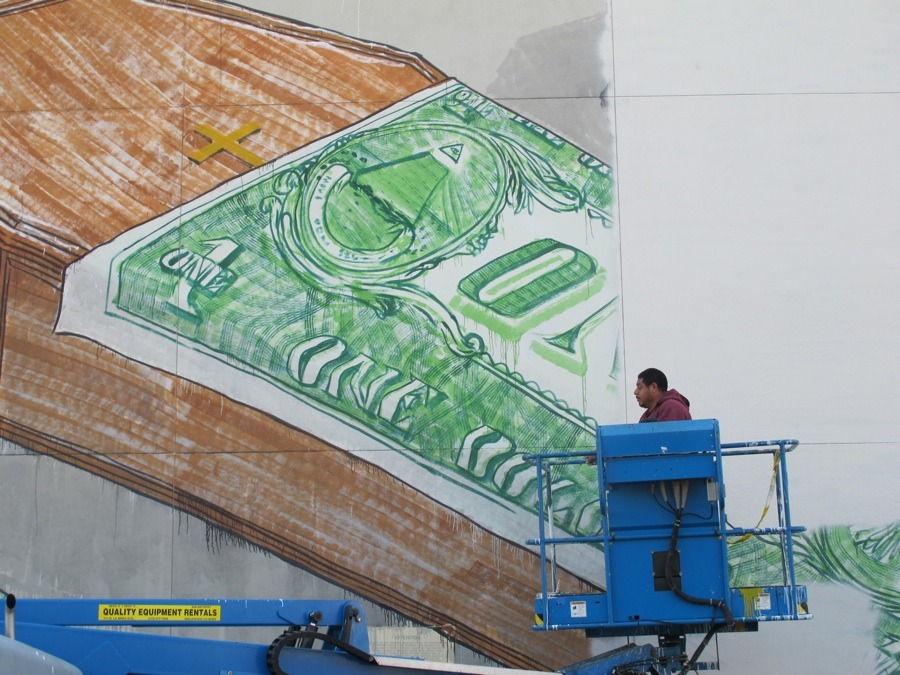 We want to preface this post with the fact that we don't know the whole story, but it looks like Italian artist Blu, one of the rising talents in the international art world especially in terms of mural work, was invited by the MOCA to paint a large wall in conjunction with next Spring's major "Art In the Streets" exhibition.
And right after Blu painted the piece in LA, it got buffed
.
Like we said, we don't know the whole story or the reason behind the buffing. The piece itself: No doubt, controversial, but so is a lot of street art and graffiti, and most art of any kind for that matter. Across the street from a Veteran's Building might be a reason, but speculation runs rampant. Blu has been known to push political work, as most of his work is about taking local political climates and creating large-scale work to emphasize the strife.
At least some sort of documentation was done.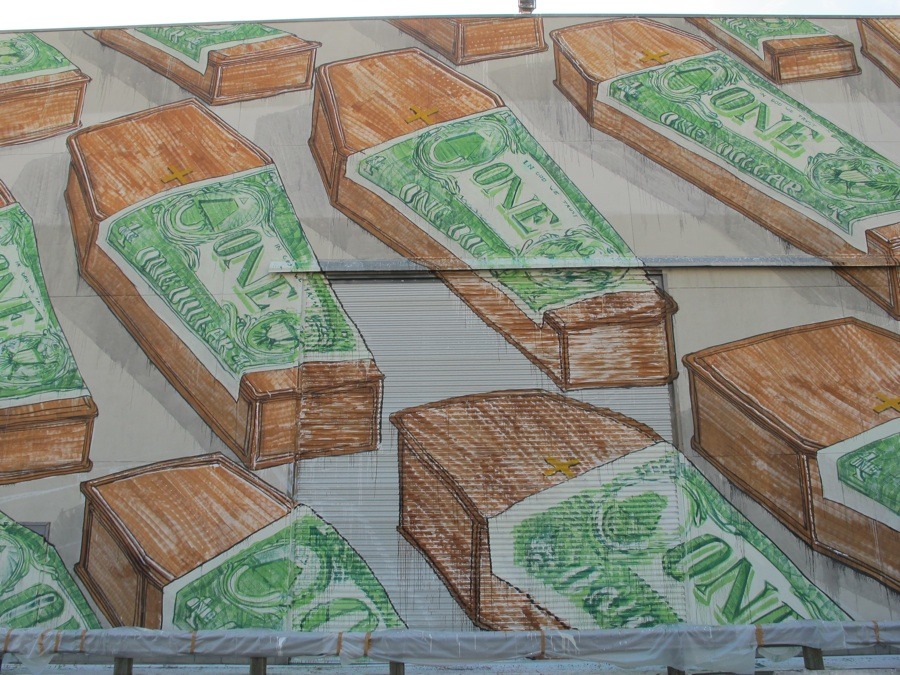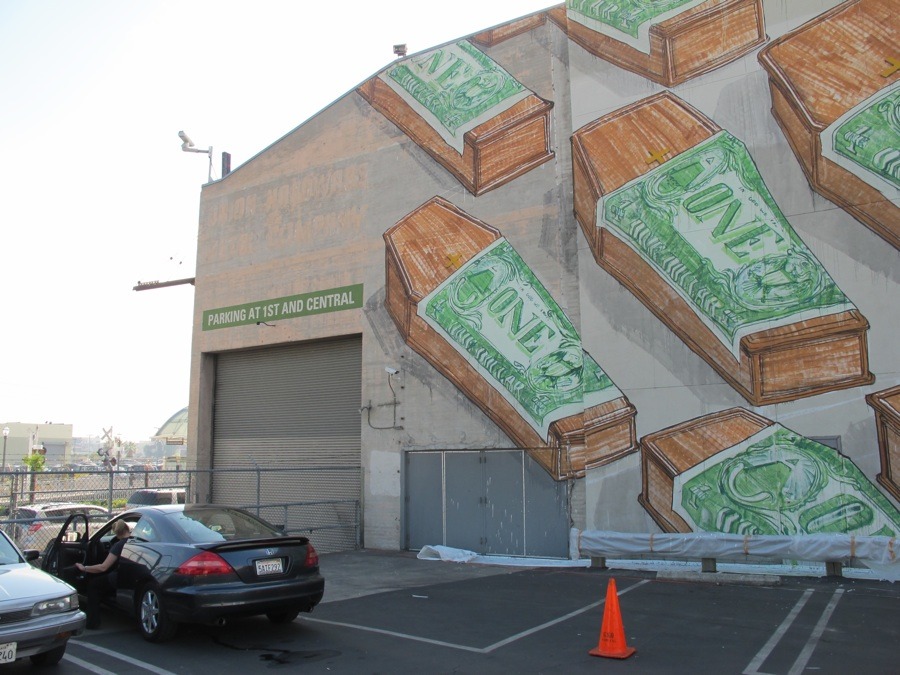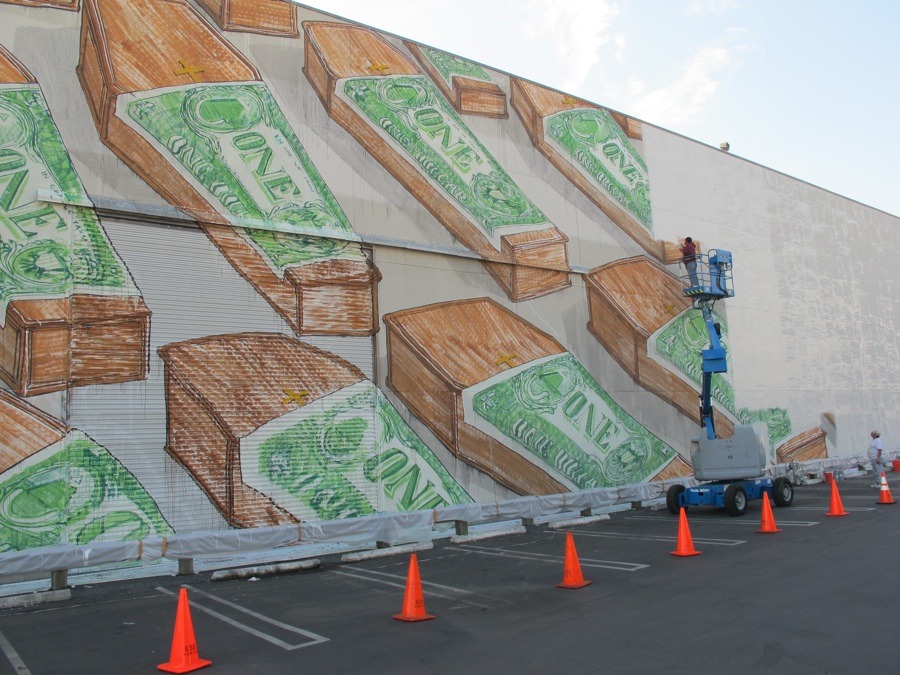 All images from Unurth.

Thank you to JetSetGraffiti.