Banksy's new print sales going to legal defense of VOINA
Street Art // Saturday, 11 Dec 2010
1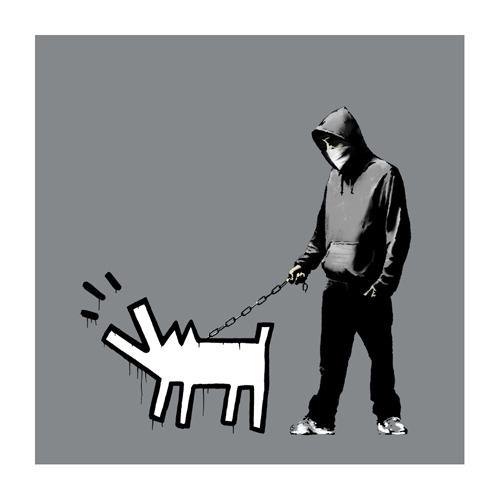 Banksy just released his new print through
Pictures on Walls
titled "Choose Your Weapon." That is significant unto itself, but what makes it even more so is that fact that Banksy is taking all the proceeds of the 4 versions and donating it to the defense fund of
VOINA
, a Russian art collective in prison for drawing a large, um, phallus on a KGB building in St Petersburg.
Pretty great piece of art from VOINA, great cause from Banksy. That piece would be buffed in many places.
"Choose Your Weapon" comes in an edition of 100 on grey, plus a smaller edition of red, blue and green (25 each).
Thank you to WoosterCollective.com.