Banksy's Exit Through the Gift Shop Nominated for an Academy Award
Street Art // Tuesday, 25 Jan 2011
1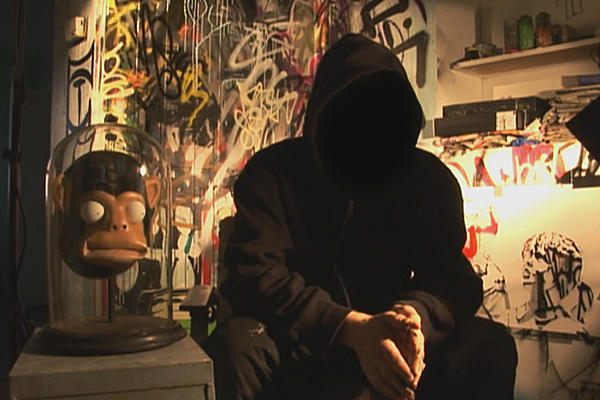 As if the masterplan was constructed this way all along, the Banksy-directed "Exit Through the Gift Shop," is nominated for an Oscar in the category of Best Documentary Feature. That is right, a street art film that Banksy made is nominated for an Academy Award. Somewhere in the UK, there is a character named Banksy who is laughing...

There are a few options that Banksy could use if he were to get up on stage to accept the award for Best Documentary Feature at the Academy Awards. And yes, we think "Exit Through the Gift Shop" is going to win. We would be surprised if it didn't. Not that we think it is the absolute best, but it woudn't even be nominated if it didn't win. That rationale is based on nothing but intuition.

But if and when Banksy wins, he can . . .

1) Get everyone from the movie, Shepard, Invader, Andre, Brainwash to go up onstage on behalf of Banksy. Makes it a party. Somebody tags something, wheatpastes something. An idea.

2) He can have Brad Pitt accept the award for him. Brad likes Banksy's work, the Academy Awards are in Hollywood, Brad isn't making good movies, and it could work.

3) He goes up as himself. He accepts the award. The "who or what is" Banksy ends on his terms, with an Oscar at the Academy Awards. If that isn't the ultimate victory then we don't what is.

Here is the Oscar page.