Banksy Releases The Simpsons Intro Storyboards
Street Art // Friday, 21 Jan 2011
1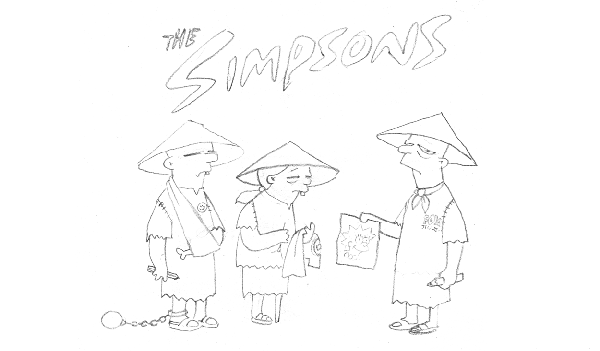 Nice to see Banksy
update his site with some new works
, and since all of us took the time to watch the Bristol, England artist art-direct the hallowed ground of "The Simpsons" introduction, Banksy took the time to release some of his storyboard sketches.
We hadn't watched "The Simpsons" in about 5 years, and Banksy got us to watch this one in particular, so, yeah, News Corp got some advertising eyes off of us.
Good to see some sketches from Banksy, rather than a finished stencil or canvas. Change it up a bit.