Banksy in Mexico, circa 1999
Street Art // Wednesday, 03 Nov 2010
1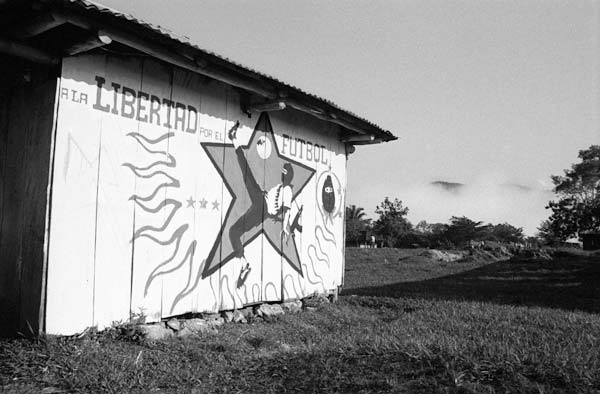 We read about Banksy's Mexico work done in 1999 yesterday, but found the story behind the pieces almost too good to be true. According to
Nuart
, via
Capturing Banksy
, the Bristol-based artist went to "Chiapas in Mexico back in 1999 with the Bristol based anarchist football club The Easton Cowboys to play football against the Zapatista Army of National Liberation."
That's right (well, we think). Banksy went to Chiapas to play anarchist football matches and put some stencils up. See why we thought this could be a little too good to be true? All we can say is if it is true, what a great, random story.
See more of the work below.