Banksy Again on "The Simpsons"
Street Art // Tuesday, 22 Feb 2011
1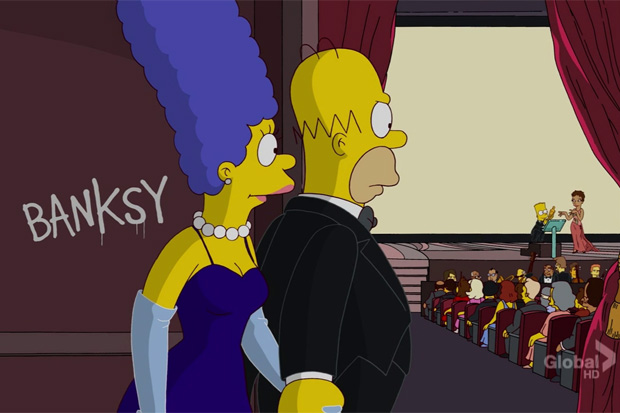 We haven't watched an episode of "The Simpsons" in probably four years, because let's face it, it has become just a tad too zany over the past decade. But we did catch both Banksy appearances on the seminal FOX program, including the one this past weekend where Marge, Homer, and the fam go to the Academy Awards.
Get it? Banksy is nominated for an Oscar at the upcoming 83rd Academy Awards for Best Documentary Feature. The award's show will air Sunday, February 27th. Banksy doesn't show himself. He is elusive. And therefore, he gets a tag on "The Simpsons." The story is complete, folks.