Aryz Solo Exhibition "Hello World"
Street Art // Monday, 21 Nov 2011
1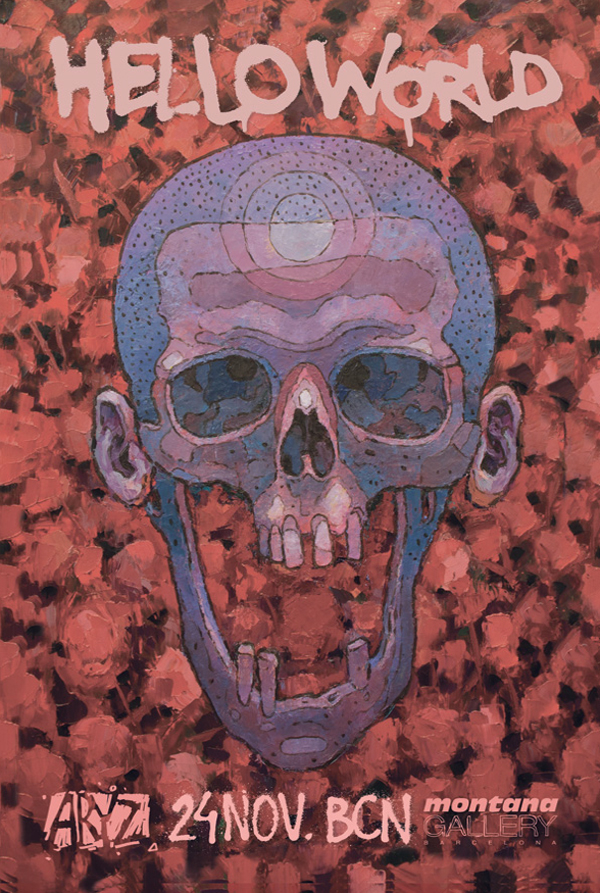 Aryz who was featured in our November issue of Juxtapoz, will be having his first solo exhibition this Thursday, November, 24th, at the Montana Gallery in Barcelona.  The show will feature a series of oil paintings, combined with fabrics and drawings.  Accustomed to seeing the artist work in large-scale on the sides of buildings, it will be interesting to see how he works in s smaller, restricted setting.