*Every Sunday, Juxtapoz.com will highlight an artist that we feel is currently on the cusp of a new level of critical and technical success. The artist we feature will not necessarily be unknown, nor will they be of a pre-established museum career. But they will be artists who have showcased progress in a new body of work that deserves continual examination. We will mostly look at the work itself and let the art speak. Today, we feature Spanish street and fine artist, Escif.
Escif, like many of his European contemporaries, represents a progressive new wave of street art. His formula seems to be the exact opposite of what we had seen 20+ years earlier, and still see today. Where many street and graffiti artists try to figue out how to take the street experience and bring it indoors, Escif has gone to the next chapter: how does one take the street turned gallery experience back out into the street? How do you take the fine art evolution of Post-graffiti and take it back to its original canvas?
As the following images will show, Escif has been attempting, mostly to success, to bring a dialogue back to public art. Most of his work looks like torn pages from his notebook, and probably why his work has a storyboard quality to it. Whether the work is in his native Spain, or at FAME Festval in Italy, it is connected by characters and unspoken conversations. After recent gallery/installation shows at Pictures On Walls in London and Montana Gallery in Barcelona, Escif has kept both gallery and street mural work existing in harmony, sometimes without any discernible differences between the two.
Any artist knows simple but effecitive is a difficult middle to achieve. Because Escif seems at ease with this ability, we see big things in his future.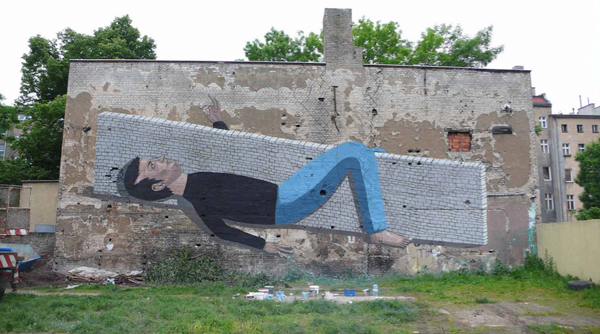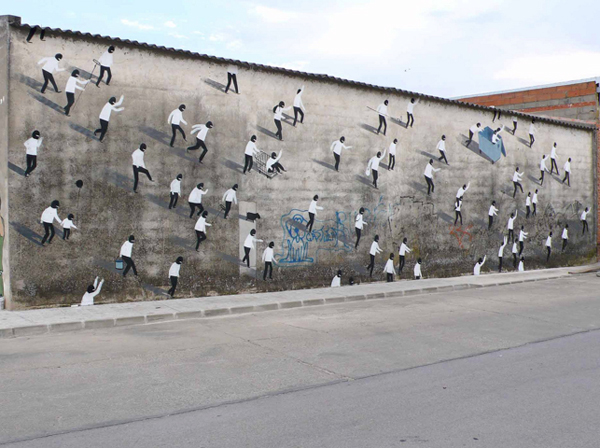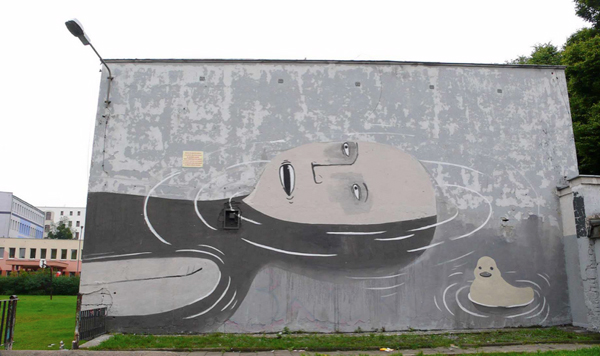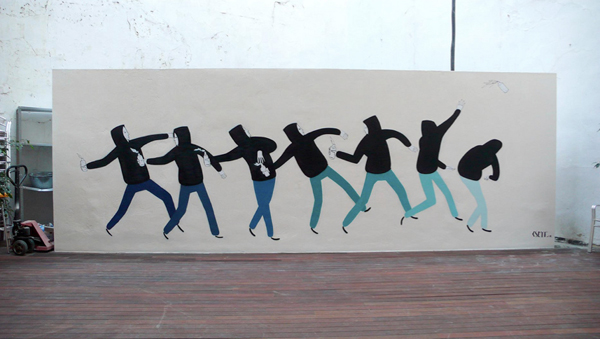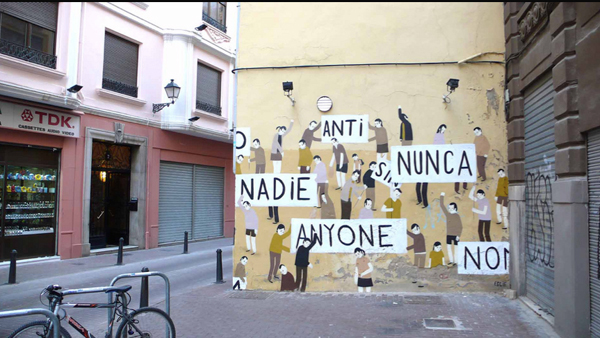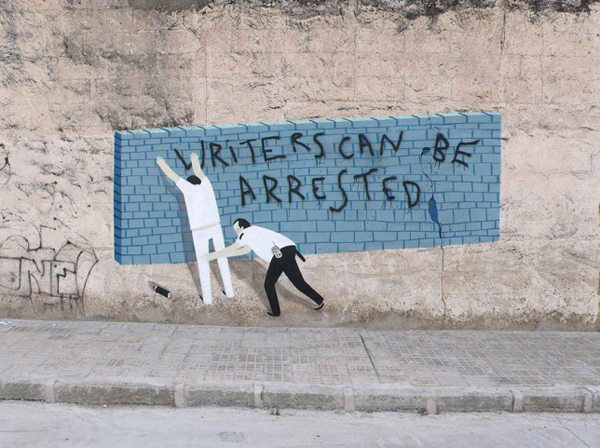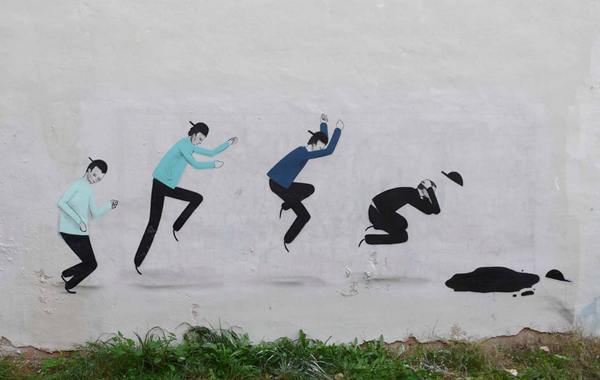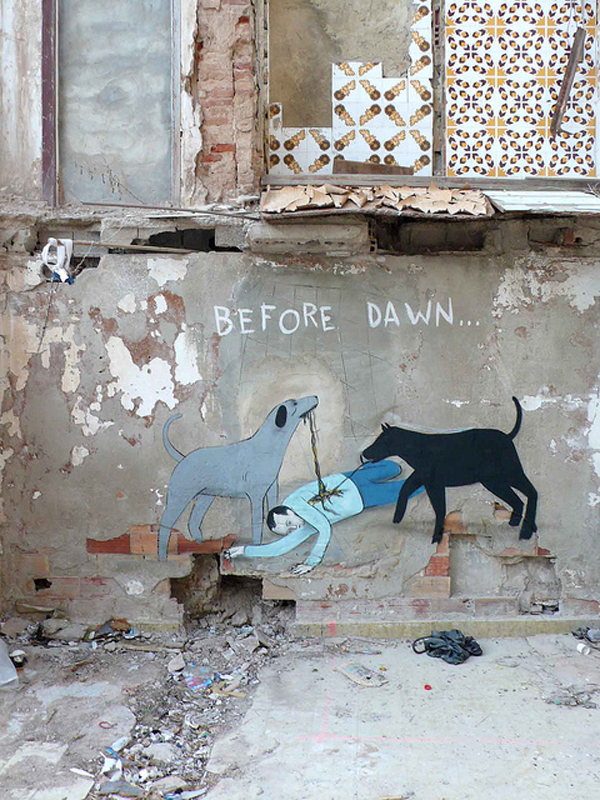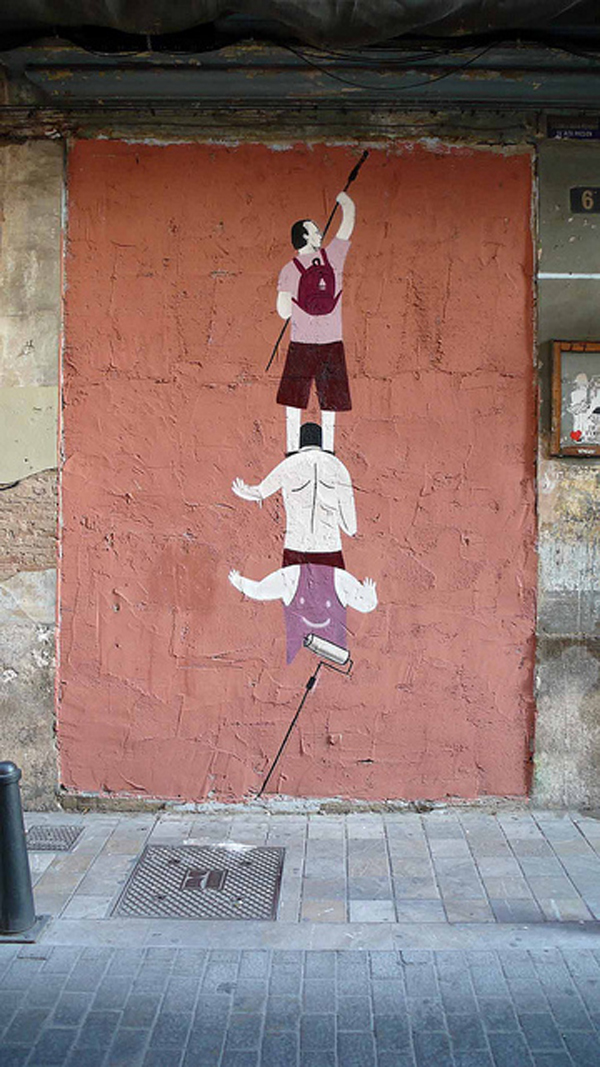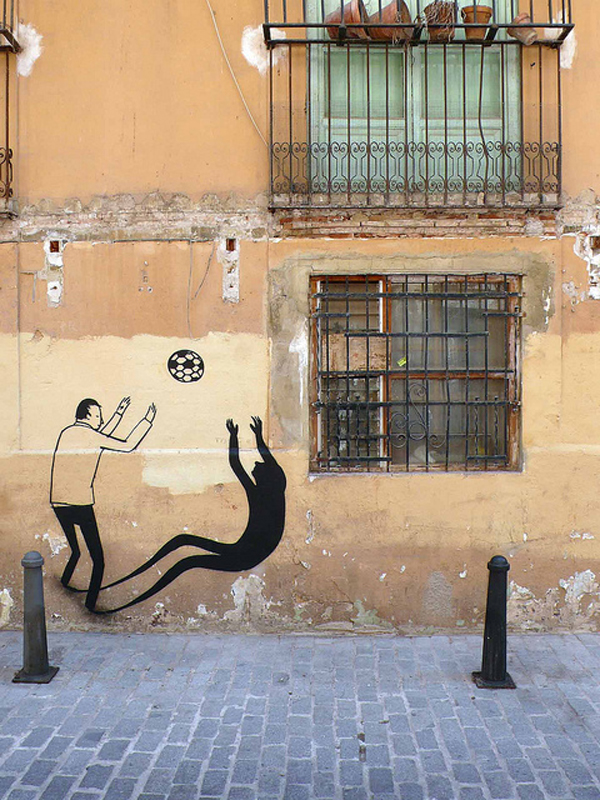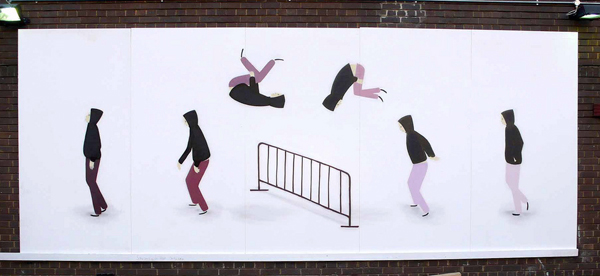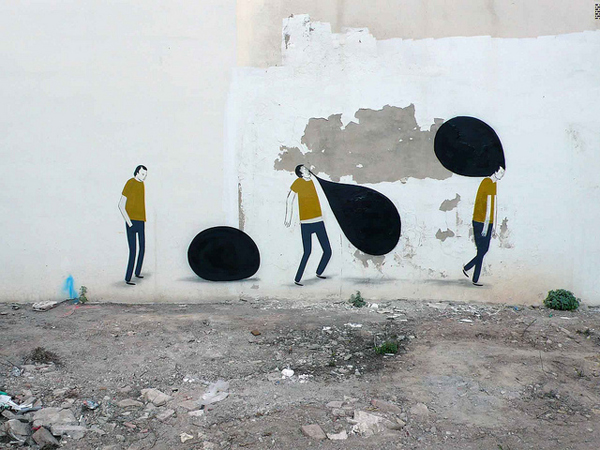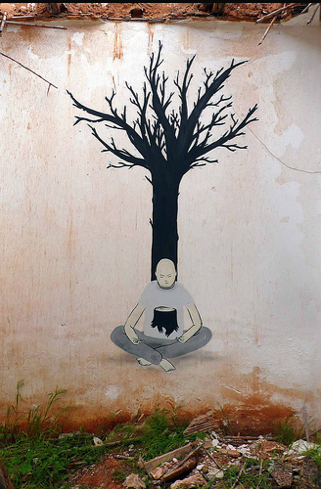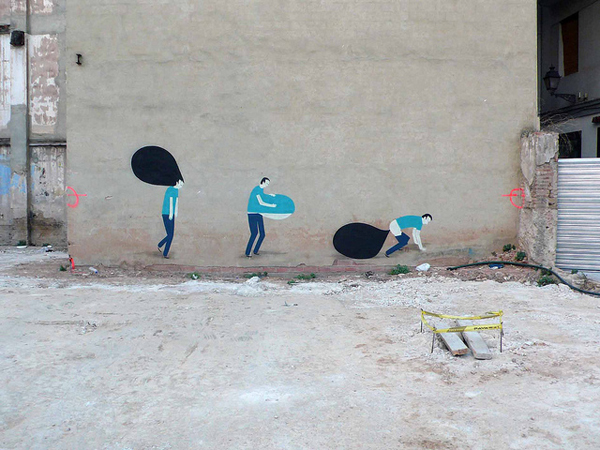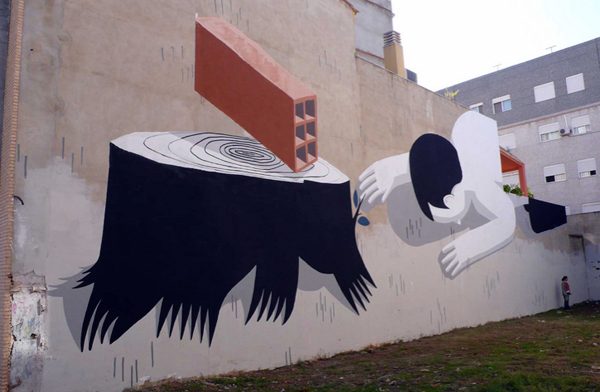 All images from Escif's Flickr page.