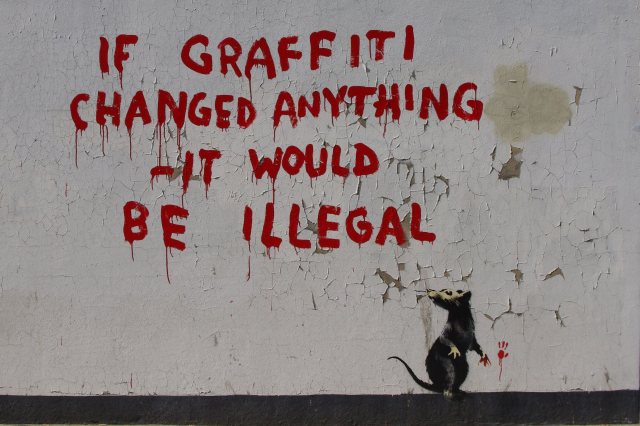 There hasn't been a 100% confirmation that this new piece in Fitzrovia, central London yesterday (Monday) is a
Banksy
, but it sure looks like it could be a stencil from the artist whom we just saw at
MOCA
a few weeks back.
If you want to check it out and you are in London, the piece is on a wall on the corner of "Clipstone Street and Cleveland Street at the end of a row of shops and next to the BT Tower."
Even if it is not Banksy
, a clever, witty piece nonetheless. But we are going to go out on a limb and say it's probably Banksy.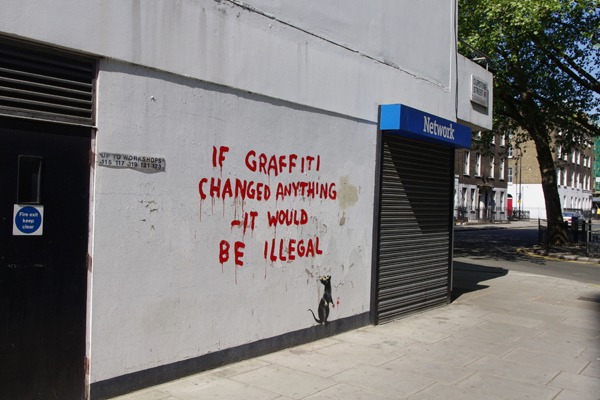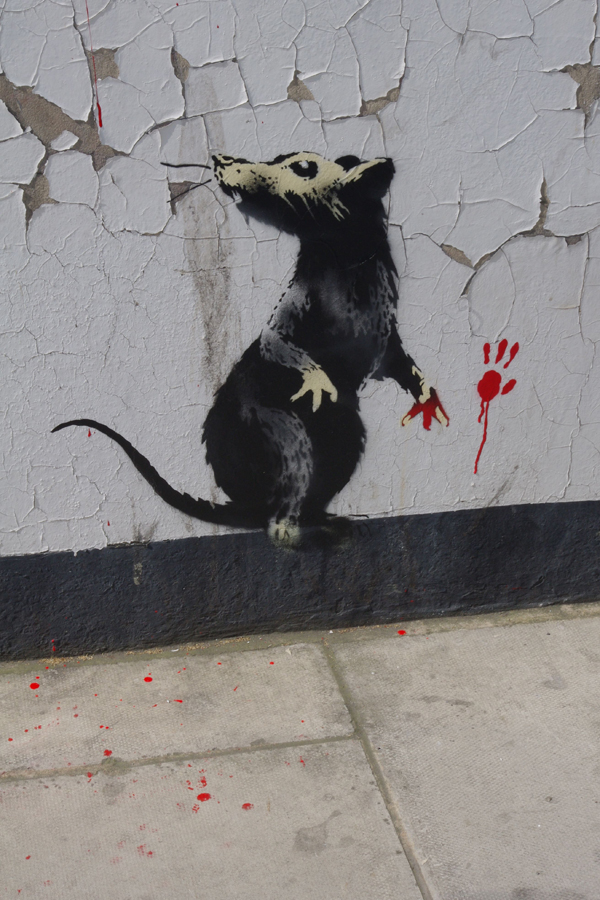 Images via Fitzrovia News.